Edna Kunkel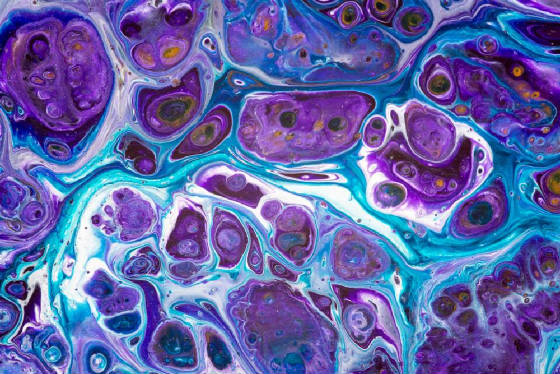 Paint Pouring - Instructor work
Making a Splash - Acrylic Paint Pouring Edna Kunkel
Two half-day workshops
Learn how to create abstract paintings with fluid acrylic paints. We'll use Golden acrylic paints and commercial pouring medium to create organic, unpredictable, and colorful compositions. Intergenerational fun - appropriate for young adults 10 years and older accompanied by an adult. No art
experience required. Fri. & Sat. August 23rd & 24th, 1 - 4 $140.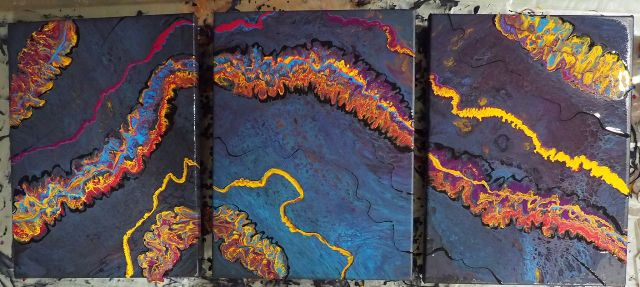 Paint Pouring_Edna Kunkel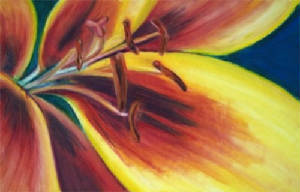 Oil Pastel Lily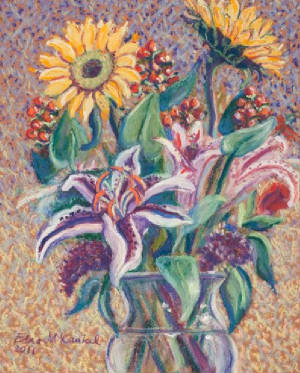 Flower Bouquet in Oil Pastel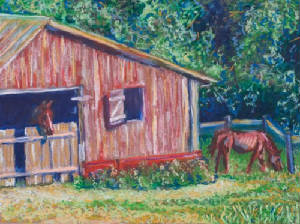 Oil Pastel
Introduction to Oil Pastels Edna Kunkel
In this day long session, you'll learn the basics of oil pastel, including just how different they from the childhood crayons to which they're often compared. This workshop will demonstrate different methods of and tools for blending, options for achieving fine lines with oil pastels, or adding enhancements with colored pencils, along with a variety of surfaces that are compatible with using this unique medium. Sat. Sept 14th, 10 a.m. - 4 p.m. $110/$20 materials
Intro to Oil Pastels Supply List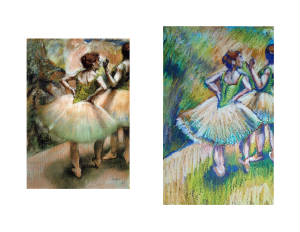 Think Like a Master - Degas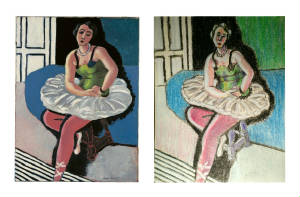 Think Like a Master - Matisse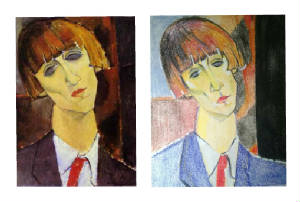 Paint Like a Master - Modigliano
Think Like a Master Edna Kunkel
In this class, you'll evaluate your choice of a master work and use your style to create a similar piece or portion of the piece in oil pastel, soft pastel, pastel pencils, colored pencils, charcoal, and PanPastels. We'll look at how to use digital and traditional methods to evaluate the master work and render it in loose, fun method that requires no previous art experience or takes your existing experience in a different direction.
Sun. Oct. 13th, June 9, 10 a.m. - 4 p.m. $115/$5 materials
Think Like a Master Supply List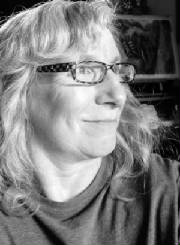 Edna `Kunkel
Edna M. Kunkel I am most content capturing elements of flora and fauna, and thrive on the principles of complimentary colors and color harmony and use them to interpret the world in pastel, digital photography, or any variety of media. While my left brain continues to offer logical solutions to the management of my artistic projects, my right brain derails those plans by conjuring infinite permutations to interpret. This vacillation suits my photographic eye, my dexterous hands, and my thirst for unique. I picked up art and photography training in academic settings at Carnegie-Mellon University, Nashville State Technical Institute, and Illinois Institute of the Arts and through workshops and self-exploration.
Registration Form
For those who prefer, click below for a registration form to send with a check payment in the mail.
Click here to download PDF registration
Site Navigation