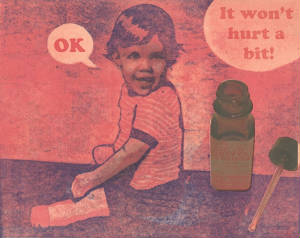 It won't hurt (pressure print)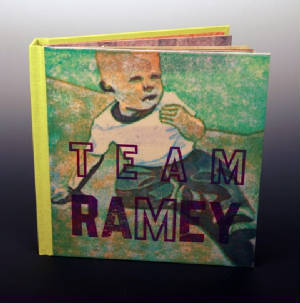 Team Ramey (6" x 9 " book) pressure print image
An Artist Book: Pressure Printing Benjamin D. Rinehart
This class is ideal for students interested in exploring a personal vision through print and book making methods. Each student will create a personal narrative through the relief pressure printing process then bound as an accordion structure. With the direct and spontaneous forms of relief printmaking, participants will gain hands-on experience in all phases of creating a multi-colored one-of-a-kind printed book. Learn how to print from the flat bed etching press and also by hand, allowing you to work at home with ease. To my fellow "pack-rats", I encourage you to bring all of those miscellaneous textures and paper embellishments to enhance your creation. Some found images, text and objects will also be available during class. All levels welcome! Fri & Sat, Oct 5th & 6th, 9:30 a.m. - 4:30 p.m. $290/$20 materials
An Artist Book: Pressure Printing Supply List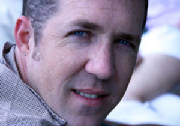 Ben Rinehart
Benjamin D. Rinehart specializes in multimedia images with a strong focus in printmaking and book constructions. His socially charged work is a part of fifty-five public collections and has been exhibited both nationally and internationally. Ben received a Bachelor of Fine Arts at Herron School of Art and a Master of Fine Arts from Louisiana State University. He is currently an Associate Professor of Printmaking and Artist Books at Lawrence University in Appleton, Wisconsin. He continues to lecture and teach as a visiting artist at various institutions around the country like the Center for Book Arts in NYC, Minnesota Center for Book Arts, and the John Michael Kohler Art Center. Ben is the author of a book titled, "Creating Books & Boxes." For examples of his work visit www.benrinehart.com.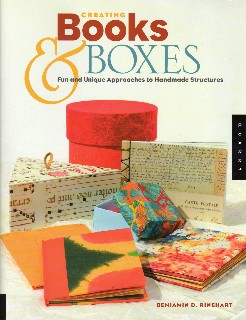 Books & Boxes book cover
Registration Form
For those who prefer, click below for a registration form to send with a check payment in the mail.
Click here to download PDF registration
Site Navigation