Calligraphy
Foundational / Formal * Calligraphic Marks * Playful Letters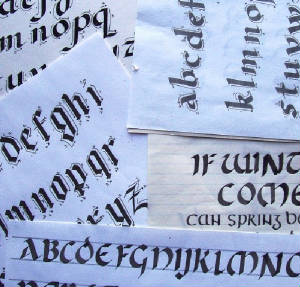 Intro to Calligraphy
Introduction to Calligraphy: the art of written forms
Working with pen/brush, ink, and paper, learn the basics of several lettering styles. Arrange for a couple hours a week or an intensive one or two days. You will have the opportunity to try a variety of tools and approaches to calligraphy. Hand-letter a favorite poem or quotation for gifts, create unique greeting cards, and more. Minimal supplies are needed and you can continue learning and practicing at home.
Easily a 6 hour program (adjustments may be made on a per style basis) $10 materials
Click here for Calligraphy Supply List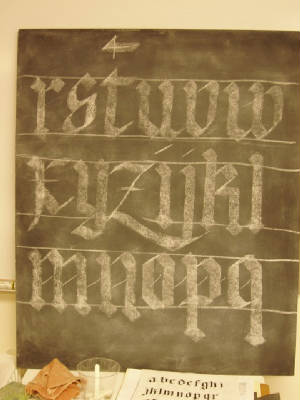 Calligraphy - chalk on a blackboard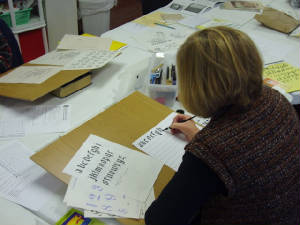 Calligraphy class work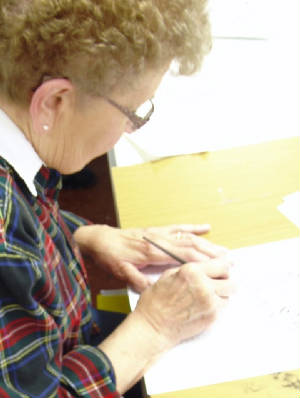 Calligraphy practicing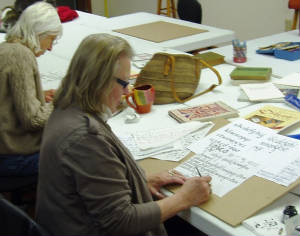 Practice, practice, practice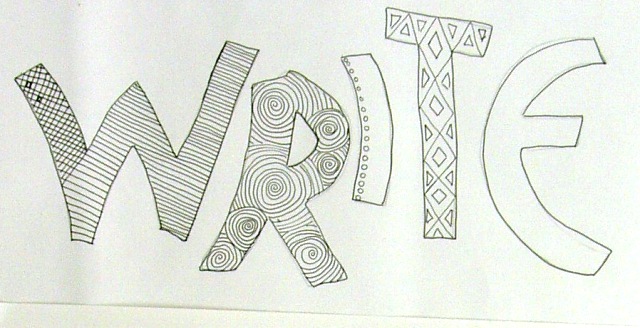 Playful Letters needing to be finished and color added.
As a departure from the more formal calligraphy styles, try this playful approach to letterforms! Explore the use of markers, paints, colored pencils, doodling, and more. You will learn fun and funky styles using block letters, stencils, stamps, along with adding a new twist to your personal handwriting. Playful letters can add to your journals, scrapbooks and more. Some supplies provided. No experience necessary.
3 hour (+) workshop $7 materials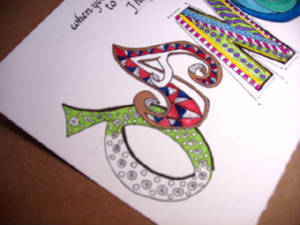 Playful Letters sample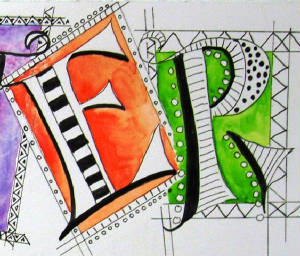 Playful Letters sample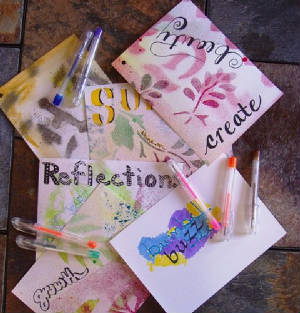 Playful Letters assorted techniques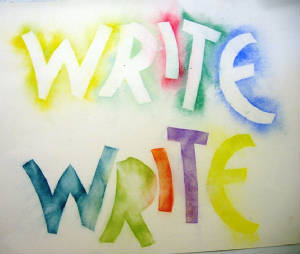 Pochoir approach to Playful Letters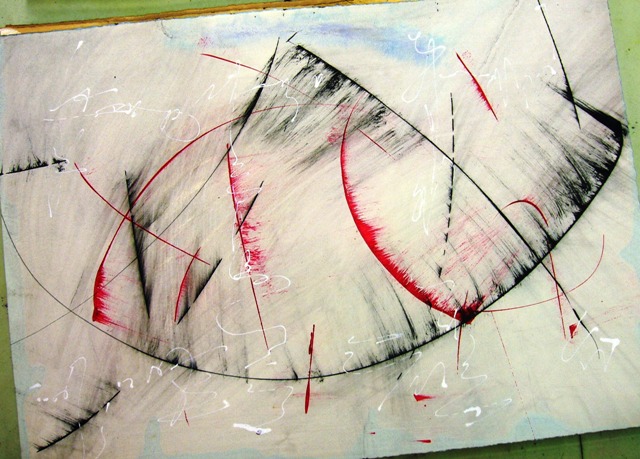 Calligraphic Marks
Calligraphic Marks
You've learned the 'rules', now break 'em or exploit them. Free expression using calligraphic marks. Explore the typical and a-typical approaches with pen, brush and other mark making implements.
4 - 6 hour workshop $15 materials
Calligraphic Markmaking Supply List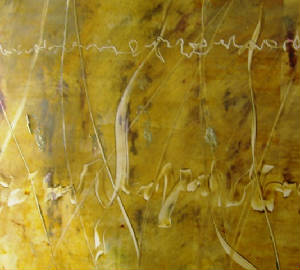 Calligraphic Marks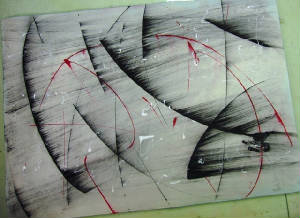 Calligraphic Marks sample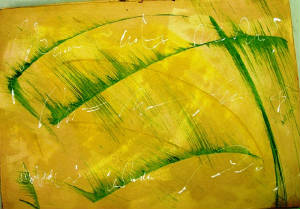 Calligraphic Marks sample