a Retreat to Nature for the Creative Mind

July 2018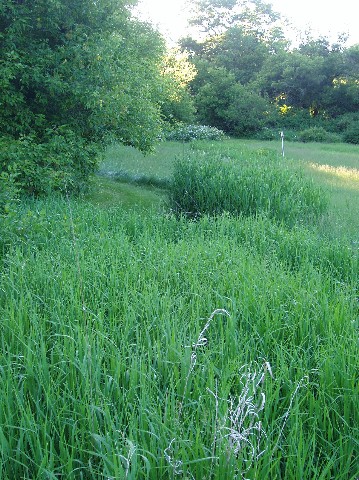 Click for end of July - Nov programs PDF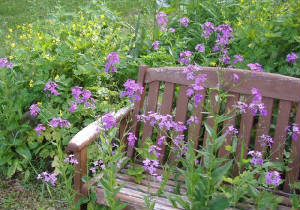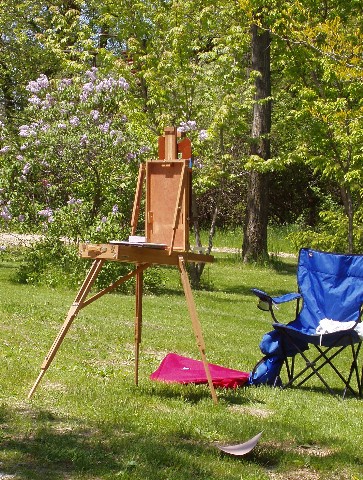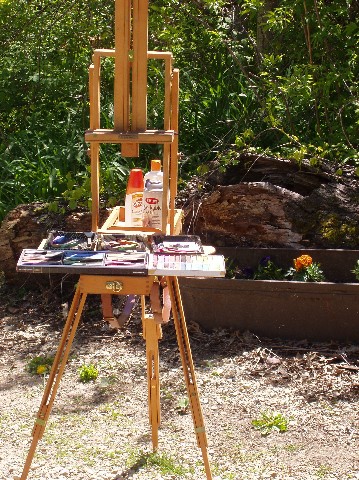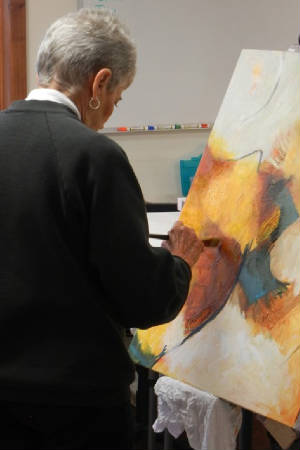 Finish It!
Finish It - Studio Work or Plein Air in Any Medium Kay Brathol-Hostvet
We all have those unfinished projects--paintings, collage, drawings. Whether you just need the time, new ideas, or fresh eyes to view your work, this workshop should help generate some completed projects. This loosely-structured workshop will include beginning and ending group critiques, handouts and "ideas" examples, and uninterrupted work time with as much or as little personal attention from the instructor as you request. Those taking Saturday's plein air workshop, or who have experience in painting outdoors, may choose to continue in plein air on the grounds of Whispering Woodlands. (Those with no or little experience in plein air should sign up for Saturday's plein air class instead.) Sun, July 1, 10 a.m. - 4 p.m. $125/$5 materials
Finish It - Plein Air Supply List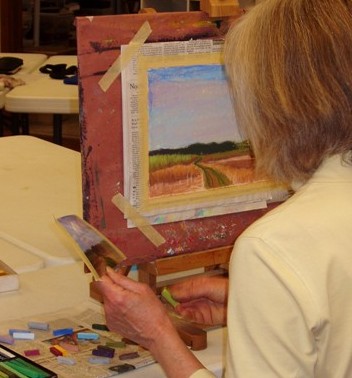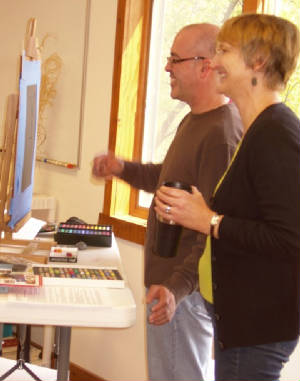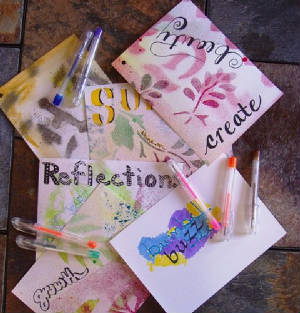 Playful Letters assorted techniques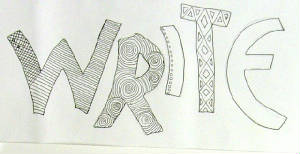 Playful Letters needing to be finished and color added.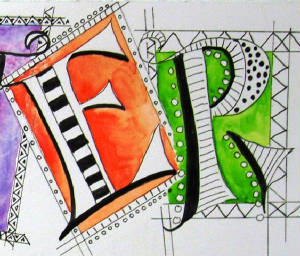 Playful Letters sample
As a departure from the more formal calligraphy styles, try this playful approach to letterforms! Explore the use of markers, paints, colored pencils, doodling, and more. You will learn fun and funky styles using block letters, stencils, stamps, along with adding a new twist to your personal handwriting. Playful letters can add to your journals, scrapbooks and more. Some supplies provided. No experience necessary. Tues. July 10, 1 - 4:30 $60/$7 materials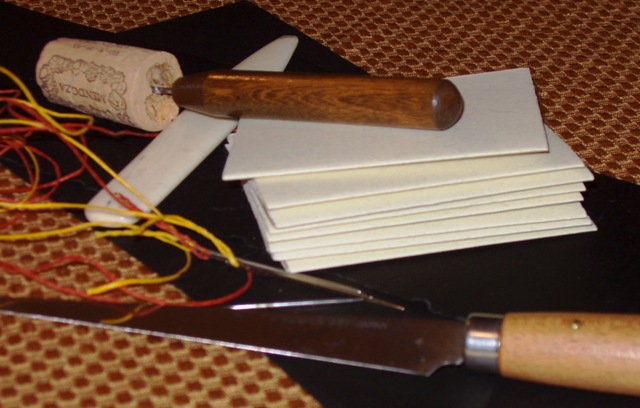 Basic Supplies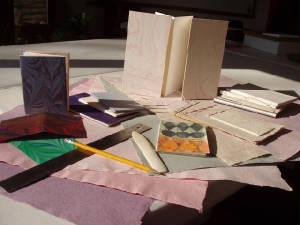 Book Structures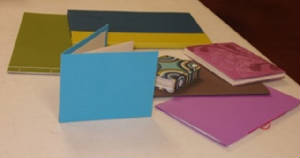 Selection of book structures completed
Bookmaking: The Basics Crash course! or Great Refresher! Jackie Hefty
Explore the basics of bookmaking as you develop a portfolio of book structures to use for journals, one-of-a-kind books, or gifts. Learn and better understand paper choices, along with folding, tearing, and cutting. We will use basic sewing and gluing techniques to create a selection of unique books with minimal supplies. Discover a plethora of ideas for how to utilize beautiful decorated papers. Also a good foundation for more advanced book structures. Continue making beautiful books at home with just a few basic tools. Material fees cover supplies. No experience necessary. Fri & Sat, July 13 & 14, 1 - 4:30 $115/$20 materials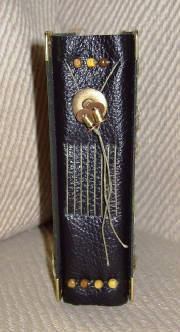 Long Stitch Binding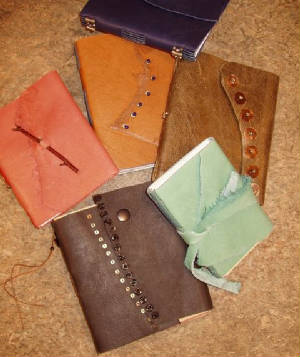 Leather Wrap, with embellishments & variations on closures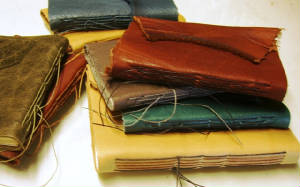 Leather Wrap
Long Stitch Book Bindings Jackie Hefty
Intermediate level book bindings that will further develop and challenge your creative book binding skills. Traditional and innovative approaches will be explored. Long Stitch book designs open flat which is an advantage when writing or drawing in them. Recommend having basic bookmaking and sewing experience. Bring as many items that you already have from the Basic Tool Kit. Paper recommendations are on the supply list. Thurs July 19, 1-4:30 $70/$10 materials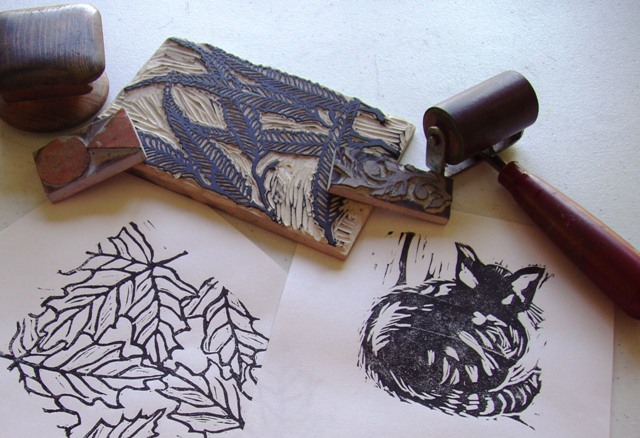 Relief Block Printing
Relief Printmaking Jackie Hefty
Most people are familiar with rubber stamps and the concept of being able to print multiple copies, often as cards or gift tags. Are you ready to take this to the next level? Creating your own image and carving a block? Let me show you how, learn the basic process and you will be on your way to making your personal greeting cards or larger format images. In this class you will have the opportunity to print both with and without a press, so you may easily continue at home. Appropriate for all levels. Sat / Sun July 21 & 22, 1 - 4 $110/$15 materials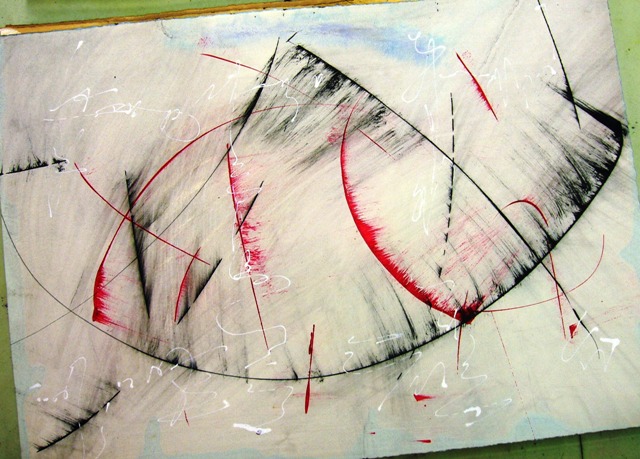 Calligraphic Marks
Calligraphic Marks
You've learned the 'rules', now break 'em or exploit them. Explore communication with the action of your writing impliments, Asemic writing and free expression using calligraphic marks. Typical and a-typical approaches with pen, brush and other mark making implements. Thurs, July 26 1 - 4:30 $70/$15 materials
Calligraphic Markmaking Supply List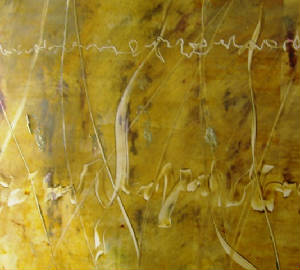 Calligraphic Marks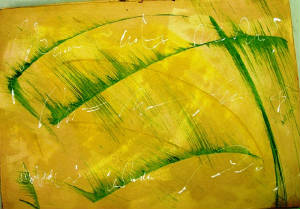 Calligraphic Marks sample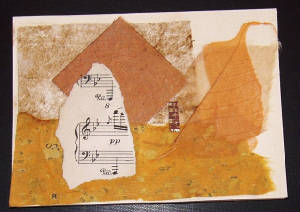 Mixed Media Collage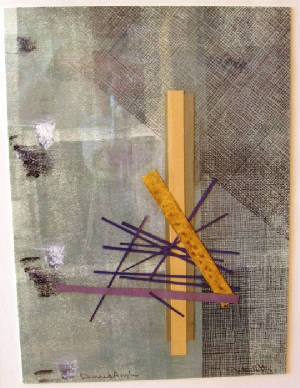 Collage Examples
Collage: Fun and Freedom
Papers, paint, glue and space to spread out. What better ingredients for fun. Utilizing the elements of design, add some texture, sprinkle some contrasting or harmonious color, add a little tension or perhaps a soothing flow, highlight with a metallic, and you are good to go. Add a word or two by hand or with stamps. Bring some meaningful ephemeria of your choosing to round out the supplies. You are invited to come, explore, play and relax. Small little jewels or large wall statements, what is your comfort level? Sat July 28, 1 - 4:30 $65/$10 materials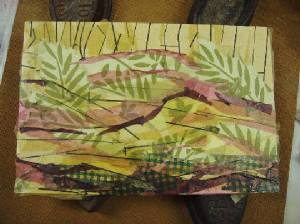 student work in progress
Registration Form
For those who prefer, click below for a registration form to send with a check payment in the mail.
Click here to download PDF registration
Site Navigation