2019
Many thanks for your continued
interest & support of
Whispering Woodlands programming.
2018 was our 10th Anniversary and looking forward to the year(s) ahead.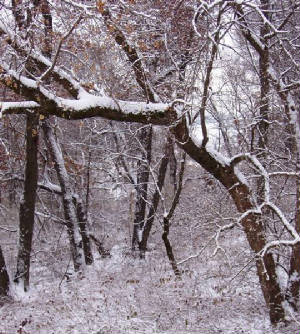 Well, this is what we'd expect to be seeing at the end of December / beginning of January, but early January brought rain and low 40's.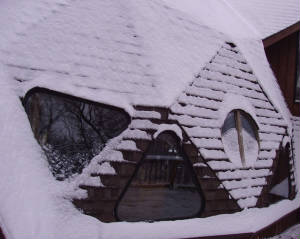 We did not see much of winter weather, including snow, until January 1st and that didn't last even a week. Making up for it now however. (mid/late Jan) After a couple of good snowfalls, in the 6" or more range, we are wanting/waiting no more.
All area schools had their first snow day in a long time. (Jan 23rd) Unfortunately bitter cold to follow. Hoping to get in some snowshoeing soon.
Feb. update: We have made up for no snow earlier this winter, in a big way! Thankful not to have programs to worry about driving conditions - it has been dicey on the driveway this winter.
March update Okay, back to business...
Programs are listed for currently arranged visiting instructors, to date. Additional opportunities are still in the works.
March has come in as a Lion, plenty of snow, cold and ice. Looking forward to warmer days ahead. April programs are posted, more to follow.
OFF SITE PROGRAMS
Starting March 2019
During the winter months it is easier for one person, me, to head out the driveway, than 6, 8, or more to come out to the country.
The uncertainty of winter weather has that affect on us...