2020
Many thanks for your continued
interest & support of
Whispering Woodlands programming.
12 years running and looking forward to the year(s) ahead.
Changing naturally as the years progress, adjusting to changing interests, new products on the market, new techniques are explored and people look for new experiences. Life-time learners, novices, or those individuals with years of experience in making, all coming together to learn, share, and explore. Instructors can fluxuate each year, along with several instructors you've come to expect and look forward to learning from. We hope you will find several options to your liking.
The calendar is a work in progress.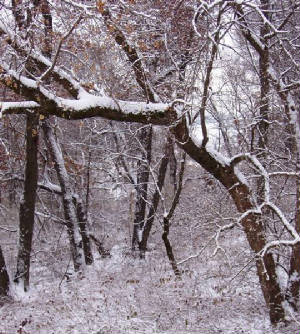 Well, this is what we'd expect to be seeing at the end of December / beginning of January, but early January brought rain and low 40's.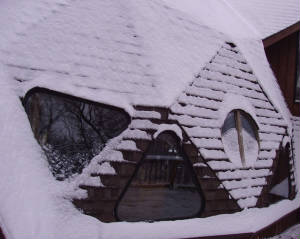 Currently on
hiatus here at Whispering Woodlands. We are having a few windows replaced along with a few other repairs during the winter months. I am taking advantage of the break as I prepare for a few changes. A time to 're-organize' and 're-prioritize' the working studio space.
The main level and studio are in a turmoil for at least another month.
We did not see much of winter weather, including snow, until more recently. Making up for it now however. (mid/late Jan) After a couple of good snowfalls, in the 6" or more range, we are wanting/waiting no more.
As I have 'aged' over the last 12+ years here, I have chosen to avoid having to worry about having the driveway/parking issues with the snow/ice. It is getting hard to plan programming with such fickle weather. No snow - to plenty of snow - to melting and refreezing - and then, yet more snow with a rain chaser!!!
I am working on securing dates with instructors and will be periodically posting additional updates to the website . . . .