August 2019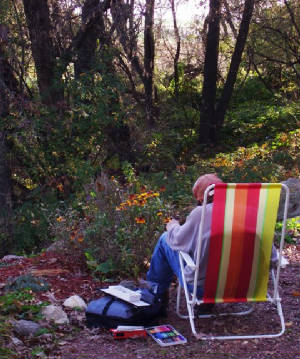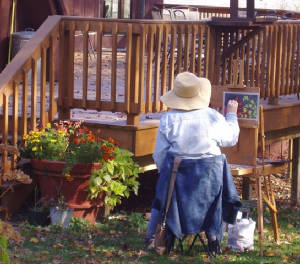 Current Workshop Offerings click here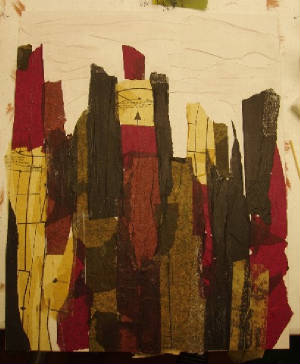 student work in progress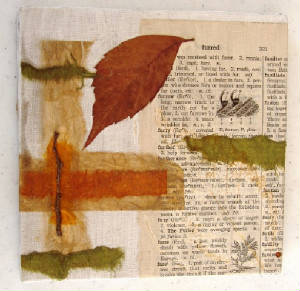 samples
Collage: Fun & Freedom Jackie Hefty
Papers, paint, glue and space to spread out. What better ingredients for fun. Utilizing the elements of design, add some texture, sprinkle some contrasting or harmonious color, add a little tension or perhaps a soothing flow, highlight with a metallic, and you are good to go. If only. . . You are invited to come, explore, play and relax. Small little jewels or large wall statements, what is your comfort level? Fri. Aug 9, 11 a.m. - 4 p.m. $90/$15 materials
Fabric Paper Sample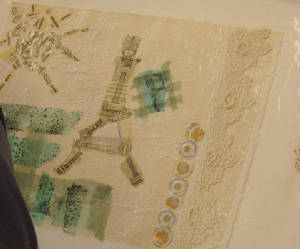 Fabric Paper Student Work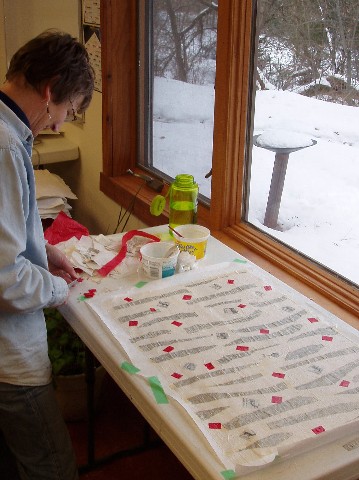 fabric papers
Fabric Papers
A little bit of this, a little bit of that; Fabric Papers! Come and play - we will have the supplies necessary for this technique for you to explore. Fees cover most consumable materials but you are encouraged to bring a few of your own. Recommendations are available on supply list. Sat. August 10, 1 - 4 p.m. $65/$15 materials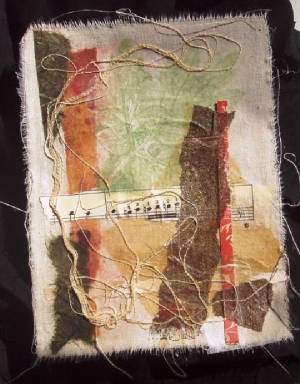 Fabric Paper sample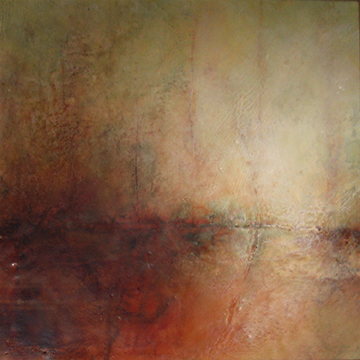 Last Light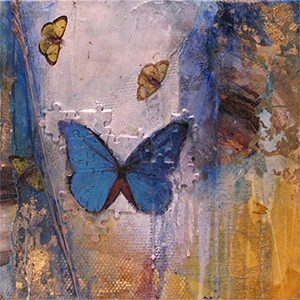 Caught in the Wind
Encaustic Workshop Bobbette Rose
Explore the beauty and creative possibilities of hot wax in this 1-day workshop. The encaustic process offers endless possibilities for personal expression. We will cover a variety of techniques including how to build translucent layers, fuse and create textures. Open to those new to encaustic and those looking to expand on their techniques. This is a fun and dynamic workshop with plenty of hands-on time. max: 8 students Saturday, August 17th, 10am - 4:30pm $130/$20 materials
Student Supply List PDF see below
Materials Fee includes the wax medium, basic brushes, paints, pigments, linseed oil, 2 boards to work on and a variety of papers and items to collage with.
Encaustic Workshop Supply List

retina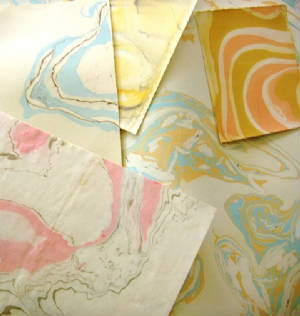 Suminagashi Samples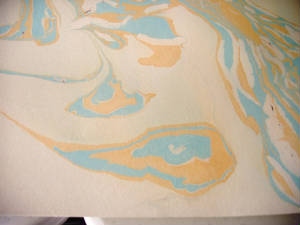 Suminagashi
Suminagashi - Eastern or Asian Marbling Technique
A decorative paper technique with uses in bookmaking, collage, scrapbooking, letterpress printing and card making. Subtle use of swirling colored inks on thin Japanese papers. Minimal supplies necessary to continue at home. Sunday August 18, 1 - 4:30 p.m. $60/$10 materials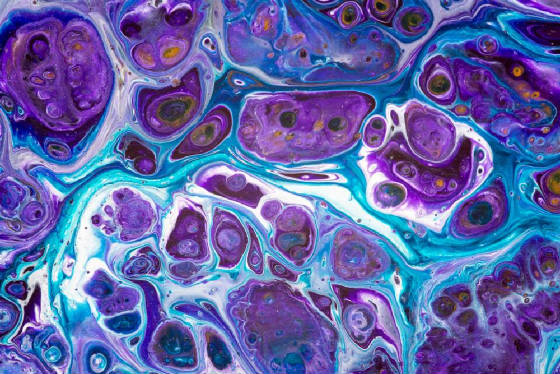 Paint Pouring - Instructor work
Making a Splash - Acrylic Paint Pouring Edna Kunkel
Two half-day workshops
Learn how to create abstract paintings with fluid acrylic paints. We'll use Golden acrylic paints and commercial pouring medium to create organic, unpredictable, and colorful compositions. Intergenerational fun - appropriate for young adults 10 years and older accompanied by an adult. No art
experience required. Fri. & Sat. August 23rd & 24th, 1 - 4 $140.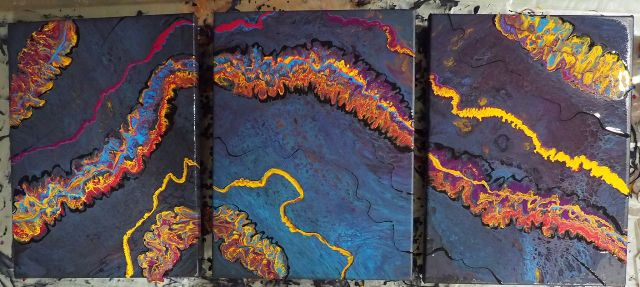 Paint Pouring_Edna Kunkel
Registration Form
For those who prefer, click below for a registration form to send with a check payment in the mail.