August 2018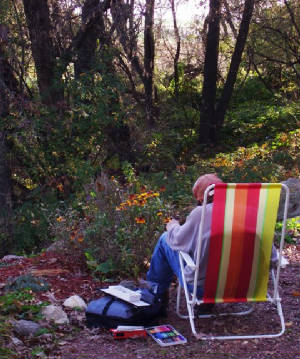 Click Here for June - Nov workshop listing PDF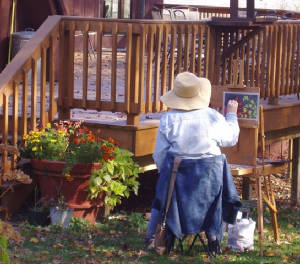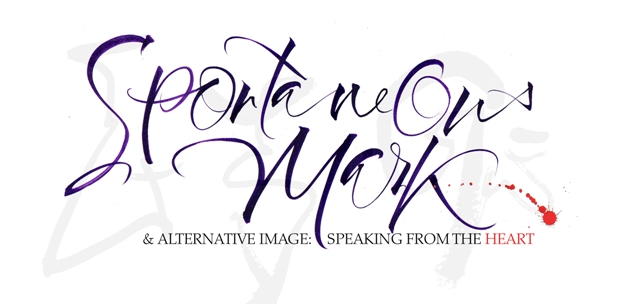 Spontaneous Mark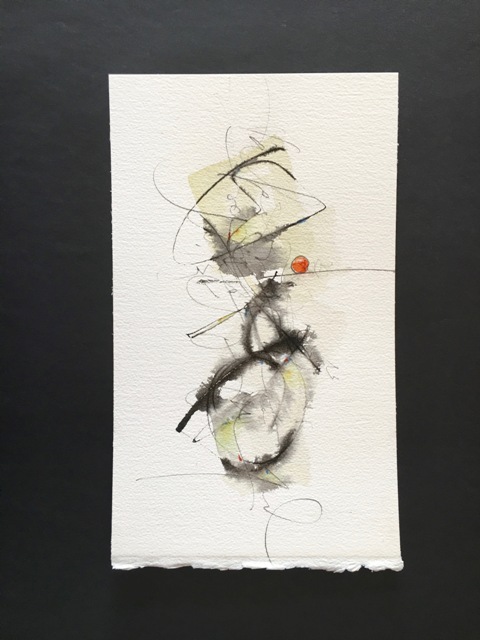 Spontaneous Mark
Spontaneous Mark & Alternative Image: Speaking From the Heart Pamela Paulsrud
When is the last time you had the opportunity to play with pens, brushes, and funky tools that made you laugh or smile - or - cringe? When did you last let go of the outcome-giving yourself permission to "see what's in there"? There is no getting around it - every mark you make is creative, expressively yours. Since there's safety in numbers we'll embark on this serendipitous journey of creativity together.
In this class, you'll explore the distinctive and bold expressions of spontaneous marks using walnut and sumi inks, combined with the layering of alternative image processes-and while we're at it we will explore and extrapolate your handwriting too. We'll mix in personal ephemera through transfers (your originals won't be harmed) culminating in a sewn book structure.
You will be given guidance in scoring countless variations of rhythmical marks and patterns originating from intuition and response to music, sounds-or silence. This class will help you loosen any rigid body postures and sidestep predictable outcomes. Sink art techniques will also be introduced for creating blurring, dripping and running marks for breathtaking texturing effects on your papers. After some critique sessions, editing and cropping exercises, we'll move beyond the mark into image Xerox transfers. From here you'll begin to work with your own personal ephemera to create an array of words and images, that might reflect, interact with or interpolate your mark making influences-culminating in a book that provides an intuitive storytelling piece-unfolding with layered marks, handwriting, and images into a dimensional accordion book. Sat. Aug 4 & Sun. Aug. 5 9:30 - 4 $300/$15 supplies
Supply list to follow.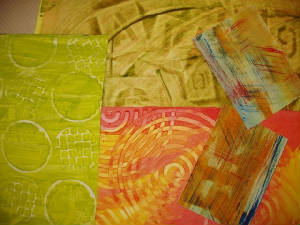 Paste papers
OFF
SITE
PROGRAM
Paste Papers Sunday, Aug 12, 1 - 4:00 p.m. Held at Olbrich Gardens
Explore the freedom of expressing yourself making creative papers for collage, scrapbooking, or as decorative papers for the book arts. This fun workshop is a little messy (bring a smock) and includes decorative techniques, few limitations, and easy follow up to continue at home. No experience required. Some supplies included; a supply list provided. Youth Ages: 15 years and up w/ an adult Each attendee in an adult/youth pair pays the registration fee. Registration deadline: August 3 $87/$70 member Course Number: 21-16
608- 246-4550
January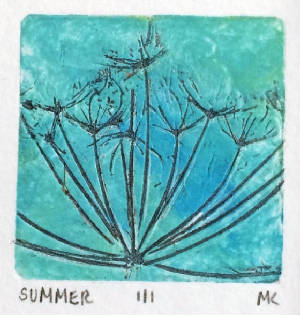 Summer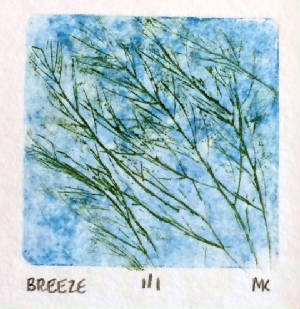 Breeze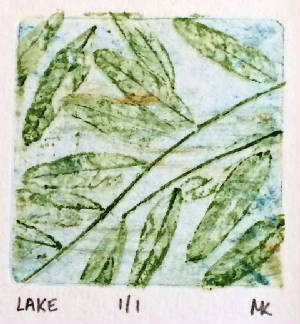 Lake
Collagraphs from Nature Mel Kolstad
Have you ever wanted to learn how to make prints, but not sure where to start? Collagraphs from Nature are a perfect introduction to this medium! In this class, we will choose items from nature, right on the Whispering Woodlands grounds, and create our individual printing plates. Preparing the background with a monoprint, we will use our plates to make image impressions, creating a beautiful one-of-a-kind, unique print. No experience required. This is a fun and easy technique that will get you hooked on printing! Bring yourself, a notebook, favorite writing tool, your enthusiasm, and maybe a friend! Sat. Aug 18th, 1 - 4:30 $75/$10 materials
Registration Form
For those who prefer, click below for a registration form to send with a check payment in the mail.