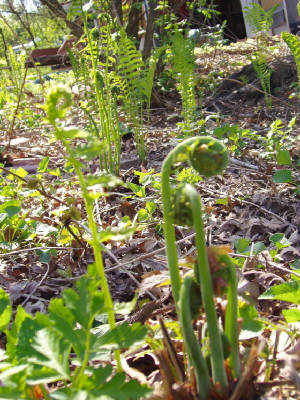 Local, regional & national instructors.
Experienced individuals in a variety of art forms.
All are talented within their chosen medium, ready to share their knowledge, expertise and 'tricks of the trade'.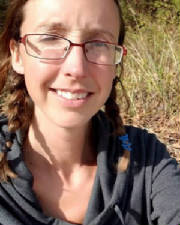 Laura Anderton
Laura Anderton studied art at UW-Madison, SVA in New York and Worwick University in England. When she is not chasing her two young boys, she is an artist and teacher working from her studio in Middleton, WI. Sugoi Arts Drawing School. Laura's mediums of choice are; pastels, marker, color pencil and acrylics.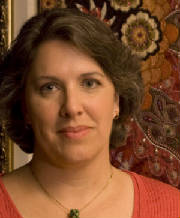 Lisa Binkley
Lisa Binkley holds a B.S. in Textiles & Design from the University of Wisconsin-Madison and a Master's in Urban Planning from the University of Wisconsin-Milwaukee. Formerly a public policy analyst, she has maintained an active fiber art studio since 2000 and has been teaching since 2007. Her award-winning artwork has been selected for national and international exhibitions including those of the American Quilters' Society, the International Quilt Association, CraftForms, Crafts National, Beadwork Magazine, Wisconsin Artists Biennia, and many others. Lisa and her artwork have been featured on local and national television, in internationally-distributed books and magazines, and in many local publications. Her art is represented in public, private, and corporate collections. Lisa enjoys sharing her passion for fiber art through her artwork, classes, and lectures, and she teaches throughout the U.S. She and her husband, illustrator Ed Binkley, have two young-adult children. Lisa and Ed live in the woods of Madison, Wisconsin with their big fluffy dog.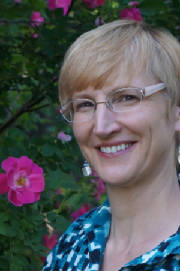 Kay Brathol-Hostvet
Kay Brathol-Hostvet is an upbeat, enthusiastic instructor bringing a wealth of experiences to the classroom. She has over 30 years of experience as an exhibiting artist, and has been teaching workshops in drawing, design, pastel painting and acrylic painting for many years. Kay is a Signature Member of the Pastel Society of America and has a Bachelor of Fine Arts degree from the University of Wisconsin-Stout, with concentrations in drawing and painting. Her works are in corporate and private collections around the Midwest. Her acrylic paintings are included in North Light Books, AcrylicWorks 2: Radical Breakthroughs, and her pastel paintings have been featured in the Dane Arts (Dane County, Wisconsin) annual poster and calendar and Pastel Journal. She works from her home studio in Eau Claire, Wisconsin and is represented by Edgewood Orchard Galleries in Fish Creek, Wisconsin and Artisan Gallery in Paoli, Wisconsin.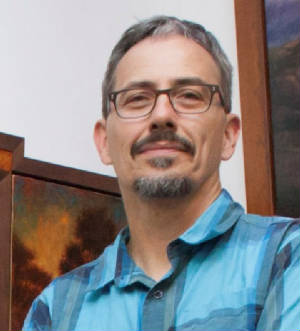 Barry Carlsen
Barry Roal Carlsen - A practicing artist for 35 years. Shows Nationally and internationally. Presents workshops and lectures in art centers and universities. Lecturer in Lithography at the UW. Represented by Able Contemporary and Edgewood Orchard Galleries in Wisconsin, ArtHelix, NO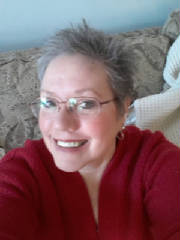 Roberta Condon
Roberta Condon - is a fine artist with her own gallery and studio in Portage, WI. A signature member of the Pastel Society of America. I began weaving baskets three years ago with a week long course given by Jean Poythress Koon; a nationally recognized master teacher. She was a "natural" as Jean said, and took risks, created new designs, competed in national shows, and received national recognition among pine needle weavers. Roberta has taught many classes through her gallery, and have created many converts to the pine needle weaving craft. She will share her first, second, and third projects to demonstrate how quickly it is possible to progress in this craft. In addition she will show current work, along with the project of the day.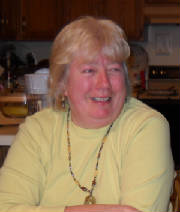 Jackie Hefty
Jackie Hefty - As an artist and educator for close to 40 years, Jackie has enjoyed being involved with teaching art at every age level; early childhood, school age, community based, senior residential facilities, MATC and UW-Madison. Each group has their own unique appeal. She has been a visiting artist to a variety of schools, community centers and residential settings. Having run her own workshop space, which has included mentoring and training other artists, as well as providing leadership in working with individuals with disabilities through arts programming. She received her Art Education Certification and later her Master of Fine Arts from the University of Wisconsin-Madison. Areas of concentration include printmaking, paper-making, the book arts and collage, along with generally exploring new tools/techniques to produce art. Often fully immersed in the process. Recent interests have included fiber arts; eco-printing, dyeing and surface manipulation including texture and fiber alteration. Harvesting walnuts and preparing walnut ink has been an appropriate addition to these endeavors In addition, Jackie truly enjoys the diversity of creativity among fellow artists, musicians, writers, actors and educators. Whispering Woodlands is an opportunity to combine and utilize her abilities in the arts program development and implementation - in a natural, relaxed, educational setting.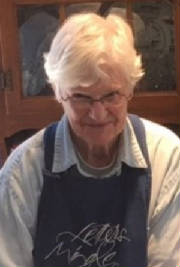 Rosie Kelly
Rosie Kelly - It was a love of language prompted Rosie's interest in word-art. She has studied with master teachers in the lettering and book arts over decades. The handmade book appeals to her because of its tactile properties and its many design possibilities and challenges. Several of her handmade books are included in the permanent collection of the Newberry Library in Chicago. Calligraphy guilds in Japan and New Zealand have invited her to teach, which she accepted with joy. She has taught for calligraphy guilds across the US. Her instructional book: Beyond Paste Paper: Artists' Books was published in 2012. Rosie plays with word, line, color and shape because she must. Her Muse insists.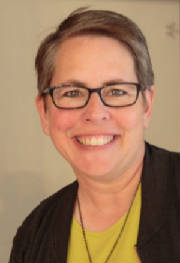 Mel Kolstad
Mel Kolstad - is an artist, speaker, instructor and arts advocate who makes her home in Fond du Lac, Wisconsin. She is a printmaker, collagist, fiber artist, and papermaker. She is also delighted to be a Certified Papermaker for Arnold Grummer, Inc.; the membership chair of Wisconsin Visual Artists – Northeast Chapter; and curator for the Langdon Divers Gallery, located inside the Fond du Lac Public Library. Mel has participated in many artist residencies throughout Wisconsin and also teaches various classes all over the state. You can view her artwork and find a listing of her upcoming classes on her website, melkolstad.com.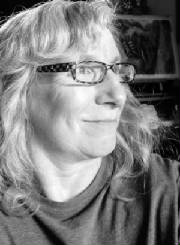 Edna `Kunkel
Edna M. Kunkel I am most content capturing elements of flora and fauna, and thrive on the principles of complimentary colors and color harmony and use them to interpret the world in pastel, digital photography, or any variety of media. While my left brain continues to offer logical solutions to the management of my artistic projects, my right brain derails those plans by conjuring infinite permutations to interpret. This vacillation suits my photographic eye, my dexterous hands, and my thirst for unique. I picked up art and photography training in academic settings at Carnegie-Mellon University, Nashville State Technical Institute, and Illinois Institute of the Arts and through workshops and self-exploration.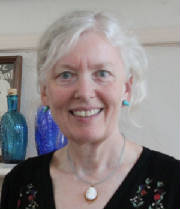 Jan Norsetter
Jan Norsetter is an award-winning oil painter known for vibrant landscape paintings en plein air and evocatively detailed studies in still life. Norsetter also practices the decorative art of rosemaling, using skill and an artist's sensibility to embellish items traditional and modern in an age-old form.
Norsetter paints en plein air (painting in the open air) to imbue her paintings with a sense of place. She works outdoors in every season, painting close to home in Wisconsin and on travels to the western United States and overseas to Italy, Ireland, Scotland and Norway.
The artist has exhibited in more than 30 juried, collaborative or solo art shows. Selected paintings, prints and her rosemaling are in many permanent and private collections across the country. Awards include top honors in numerous plein air competitions and rosemaling exhibitions. In addition to her work as an artist, Norsetter teaches landscape painting and rosemaling. She continues to draw inspiration from respected mentors in oil painting and rosemaling.
Four Wisconsin-based galleries represent Norsetter's work: Zazen Gallery in Paoli, and Pink Llama Gallery in Cedarburg.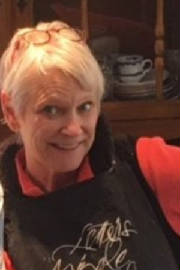 Pamela Paulsrud
Pamela Paulsrud is a visual artist. In creating both intimate pieces and large-scale installations, her work as a papermaker, calligrapher, book artist and collaborator has been recognized internationally. Her exploration in energy and vibration, letters and lines, her love of the land, the earth and it's resonance, inspires both her work and her life.