a Retreat to Nature for the Creative Mind

2020 Programs
Art Retreats in a natural and creative atmosphere.

Offering workshops in visual arts and more.

Local, regional, and national instructors.

Enrich, challenge and nurture your creative muse.

Carve out time for yourself; your mind, body, & soul.

Expand your imagination.
Learn, share, relax . . .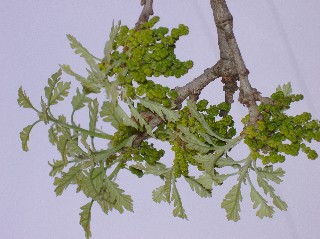 Spring! Oak buds
Programs / Workshops / Classes
Take a Break * De-Stress * Get Away
A few new approaches for your learning options - allowing you to schedule what you are interested in at a time that is good for you and/or you and a couple friends.
Spend an afternoon or a day sharing time together in this tranquil rural setting.
Thank you for your continued interest and support.
Click below for the most recent Whispering Woodlands PDF program listing.
Late May - Aug Program PDF Listing as of 3/23
Website updated May 17, 2020
New Terminology we need to come to grips with
Social Distancing Self Quarantine Schools Closed Pandemic Temporarily Closure
COVID - 19
With all due respect and concern for the health & well-being of
Students/Participants/Instructors alike
Whispering Woodlands will be cancelling programs at this time.
Individuals that have registered will be given the choice of a refund or credit to a rescheduled program date or another program entirely.
We will be working to reschedule those that can be based on instructor availability.


At this time we are 'temporarily closed'.
Covid-19 Update (5/17/2020)
At this time everything is still on hold here, even small group workshops. The uncertainty of opening ourselves (participants, instructors alike) up to gathering in a relatively small space, having shared facilities, tools, and supplies does not meet the needs of social distancing even wearing masks and gloves. Trying to keep ahead of the potential exposure is too risky, as people would be coming from so many local and regional situations/locations.
Additional program options will be added as this pandemic, Covid 19 allows. Decisions will be made on an ever evolving basis.
It is hoped that you and yours are well and able to steer clear of infection with best practices that are known at this time.
Gift Certificates
for that special someone
- Hint, Hint
Select the dollar amount and let the recipient determine the program.
Hint, Hint - Let someone know you'd like one too! - Hint, Hint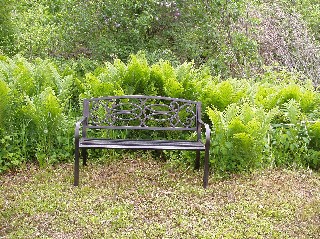 Fern grotto awaits you - summer 2008
Whispering Woodlands is following the lead of the fern grotto,
growing and stretching it's roots...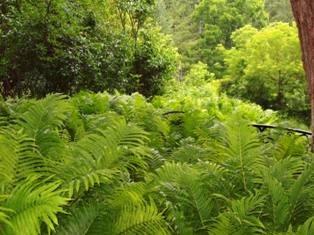 Fern Grotto June 2010 - benches almost hidden by growth!
Take time for yourself
reawaken
revitalize
renew
re-energize
restore
refresh
. . .
Local color