Jacqueline Sullivan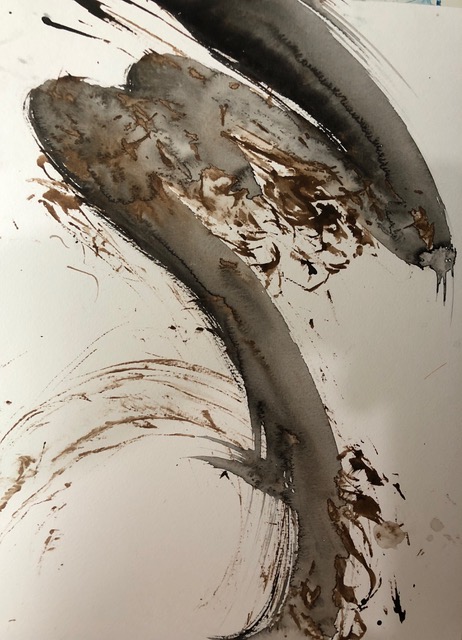 Jacqueline Sullivan
Mark-making: Painting the abstract with ink Jacqueline Sullivan

Every artist uses marks. The more you paint, the more you will find yourself developing a mark-making style. In this class we will explore and develop personal mark-making styles. These marks will be combined with additional unique ink painting techniques. Mark-making can be loose and gestural, or structured and controlled. Marks can also be splashes and drips. Most artists work with a variety of marks in every painting.
Think of marks as building blocks, marks can make patterns to build our works and/or act as a focal point to finish the painting. We'll talk about how to form natural looking organic marks as well as how these marks can divide the space and be the backbone of a more legible work. We will start and end our works with organic marks and asemic (abstract) writing. Appropriate for those with and with out a calligraphy background. Come prepared to have fun!
Fri/Sat September 6 & 7 10 - 4:30 $355/$20 materials
Jacqueline Sullivan - has been a mixed media artist since first introduced to collage in a high school art class. Jacqueline has a degree in graphic design and worked for many years as an advertising and publication designer. She also has studied Calligraphy and Lettering Arts with many world-reknowned instructors, including Sheila Waters, Jenny Groat and Reggie Exell. Jacqueline's work has been shown in galleries and the top juried art fairs nationwide. She has been on the faculty of several International Calligraphy Conferences. In her classes, Jacqueline emphasizes experimentation. Jacqueline loves teaching and inspiring creativity in others. She has taught at many Art Centers and Colleges in her home state of Michigan and teaches workshops for Art and Calligraphy Guilds and the top Art Retreats throughout the U.S. and Canada. In her mission to provide her students with lasting information, Jacqueline provides them with extensive documentation in the form of well-designed hand outs. Many of these handouts are coil bound into a book with either color photos or tipped in samples.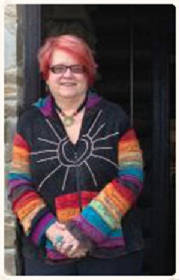 Jacqueline Sullivan
Registration Form
For those who prefer, click below for a registration form to send with a check payment in the mail.
Click here to download PDF registration
Site Navigation