Kay Brathol-Hostvet
What a wonderful surprise - she is coming back in 2019!
Kay will be traveling to share time and talent a few times this year. Be sure to mark your calanders.
Save the dates, descriptions and more information coming soon.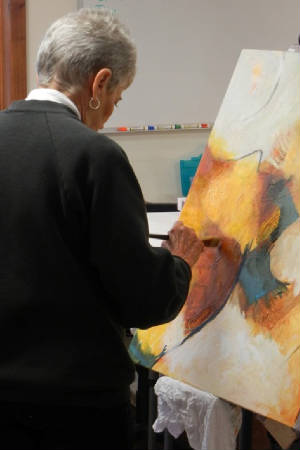 Finish It !
Finish It! Kay Brathol-Hostvet
We all have those unfinished or "just not right" projects--paintings, collage, drawings. Whether you just need the time, new ideas, or fresh eyes to view your work, Kay will help you generate some completed projects. This loosely-structured workshop will include beginning and ending group critiques, handouts and "ideas" examples, and uninterrupted work time with as much or as little personal attention from the instructor as you request. This workshop is for all skill levels and all media. Sunday, April 28, 10 - 4 $120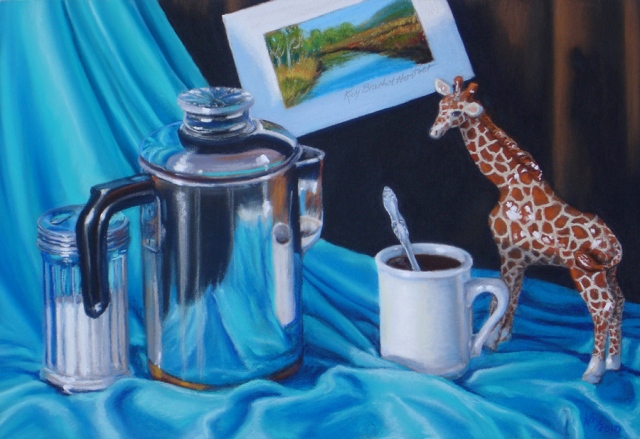 Arranged Compositions
Arranged Compositions from Life Kay Brathol-Hostvet
Using your favorite drawing or painting media, we will explore personal interpretations of still life using plants and unique objects. Several areas of the studio will be set up, but you may bring your own objects to add to these areas or set up your own composition. Working from life (not photos) from a planned composition is a great way to strengthen your design, painting and drawing skills, as well as learning how symbolism and painting style make your work meaningful. If you think you hate still life-challenge your assumptions and see why you should embrace this timeless genre. This workshop assumes previous experience in the medium you bring. Saturday, June 22, 10-4 $150
Arranged Composition Supply List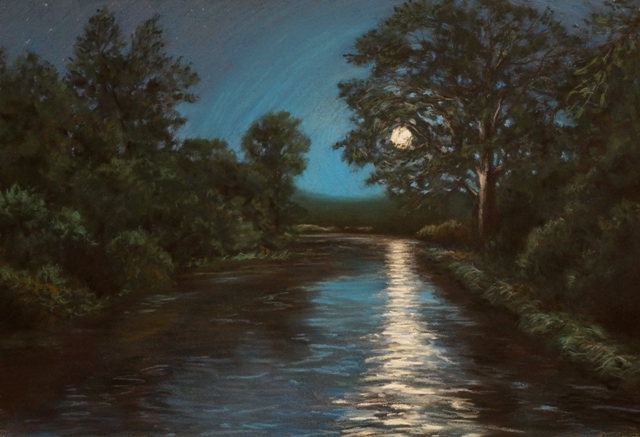 More Pastel Interpretations
More Pastel Interpretations! Kay Brathol-Hostvet

Soft pastel is a very adaptable medium and is perfect for learning different painting techniques. You'll do three different interpretations from the same photograph. What will Kay come up with this time? Each work in your series will be quite unlike the others! You will be using different papers and styles of application, learning which styles and techniques work best for you. This repeatable workshop is for beginner to advanced levels. All paper will be provided. Beginners to the soft pastel medium should have reasonably good drawing skills. Sunday, June 23, 10-4 $150
More Pastel Interpretations Supply List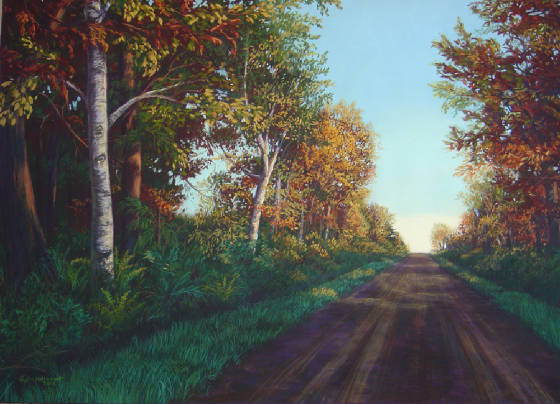 Plein Air Soft Pastels
Plein Air Painting in Soft Pastels Kay Brathol-Hostvet
Pastel is perfect for depicting the various textures and colors of the landscape and is a very portable medium so it is ideal for plein air painting-working directly from nature. You'll complete two small works on different papers, provided by the instructor. Previous experience in soft pastel is highly recommended, but beginners with good drawing skills are welcome. Experienced plein air students may bring their own papers if they wish. We may work off-site for part of the day. Saturday Sept. 28, 9 - 4 $135 NOTE earlier start time than usual
Plein Air in Soft Pastel Supply List 2019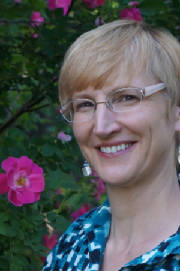 Kay Brathol-Hostvet
Kay Brathol-Hostvet is an upbeat, enthusiastic instructor bringing a wealth of experiences to the classroom. She has over 30 years of experience as an exhibiting artist, and has been teaching workshops in drawing, design, pastel painting and acrylic painting for many years. Kay is a Signature Member of the Pastel Society of America and has a Bachelor of Fine Arts degree from the University of Wisconsin-Stout, with concentrations in drawing and painting. Her works are in corporate and private collections around the Midwest. Her acrylic paintings are included in North Light Books, AcrylicWorks 2: Radical Breakthroughs, and her pastel paintings have been featured in the Dane Arts (Dane County, Wisconsin) annual poster and calendar and Pastel Journal. She works from her home studio in Eau Claire, Wisconsin and is represented by Edgewood Orchard Galleries in Fish Creek, Wisconsin and Artisan Gallery in Paoli, Wisconsin.
Registration Form
For those who prefer, click below for a registration form to send with a check payment in the mail.
Click here to download PDF registration
Site Navigation