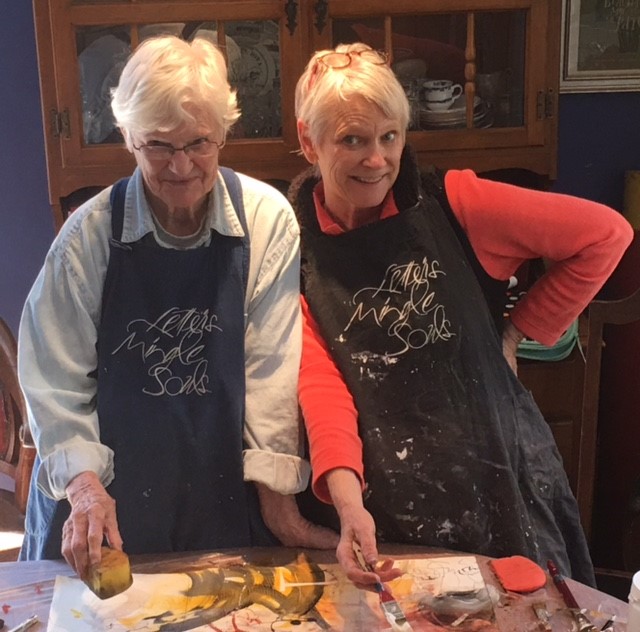 Pam -n- Rosie Team
Surprise!
Pam -n- Rosie are coming as a Team !
Sat/Sun, Sept 16 & 17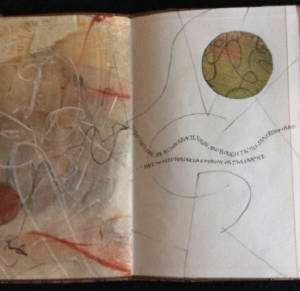 Rosie Kelly, Untitled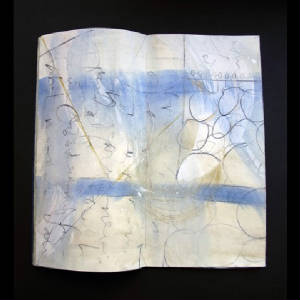 Untitled, Pam Paulsrud 1
Shapeshifting Pamela Paulsrud & Rosie Kelly
Opportunity awaits with this dynamic duo! Don't miss out!!! We will experiment with paste paper painting techniques, line design, texture, handwriting, drawing and whimsy. Guided exercises and a variety of tools will be used to dismantle the boundaries between structure and play. We will explore the negotiable interplay of painting, text and lettering art. Each participant will create a unique handmade book incorporating these creative exercises and elements. Sat & Sun, Sept 16, 17 9:30 - 4:30 $ 280/$10 materials fee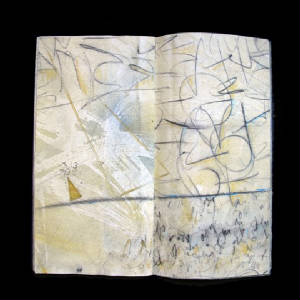 Pam Paulsrud Untitled 2
Pamela Paulsrud is a visual artist. In creating both intimate pieces and large-scale installations, her work as a papermaker, calligrapher, book artist and collaborator has been recognized internationally. Her exploration in energy and vibration, letters and lines, her love of the land, the earth and it's resonance, inspires both her work and her life.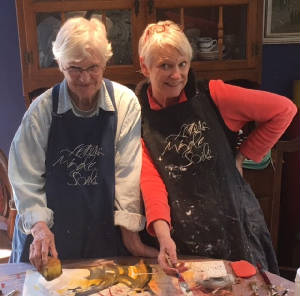 Pam -n- Rosie Team
Rosie Kelly - Love of language prompted Rosie's interest in word-art. She has studied with master teachers in the lettering and book arts over decades. The handmade book appeals to her because of its tactile properties and its many design possibilities and challenges. Several of her handmade books are included in the permanent collection of the Newberry Library in Chicago. Calligraphy guilds in Japan and New Zealand have invited her to teach, which she accepted with joy. She has taught for calligraphy guilds across the US. Her instructional book: Beyond Paste Paper: Artists' Books was published in 2012. Rosie plays with word, line, color and shape because she must. Her Muse insists.
Registration Form
For those who prefer, click below for a registration form to send with a check payment in the mail.
Click here to download PDF registration
Site Navigation