February 2018
OFF SITE PROGRAM
During the winter months it is easier for one person, me, to head out the driveway, than 6, 8, or more to come out to the country.
The uncertainty of winter weather has that affect on us...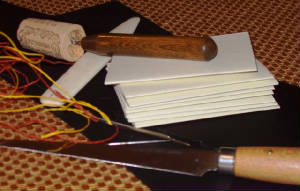 Basic Supplies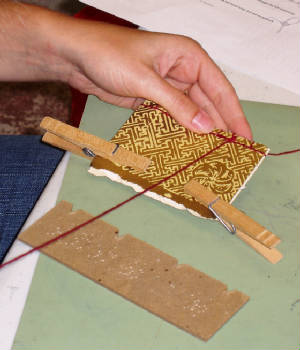 Sewing of a Stab Binding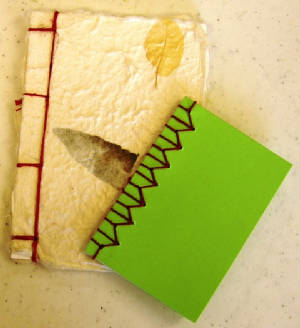 Basic 4 Hole Stab compared to Decorative Stab
Simple Sewn Books: Pamphlets and Stab Bindings
The pamphlet stitch is a simple binding often used to bind chapbooks. Chapbooks are inexpensively made booklets, originally sold by "chapmen" door-to-door and village-to-village. Join Jackie Hefty from Whispering Woodlands and complete several variations using pamphlet and stab bindings. This workshop is a great foundation to your book making skills. Minimal supplies needed. Great for garden journals! Some supplies provided; a supply list will be sent to you. No experience necessary. Adults and youth (ages 15 and up w/ an adult); each attendee pays registration fee. To register, please call (608)246-4550.
Registration deadline: February 8 Program code: 20-12 $81/$65 Olbrich member
Saturday, February 17, 1 - 4:30 p.m. Held at Olbrich Gardens
Site Navigation