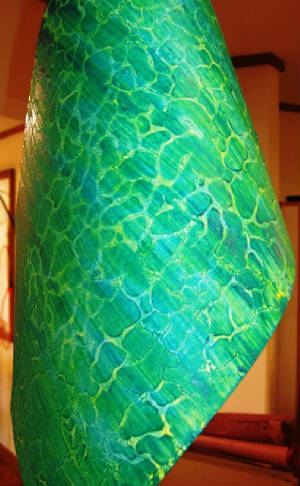 Paste Paper sample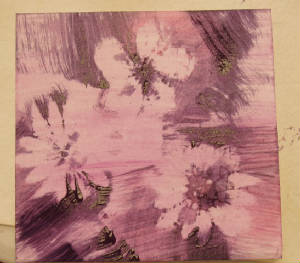 Paste Paper sample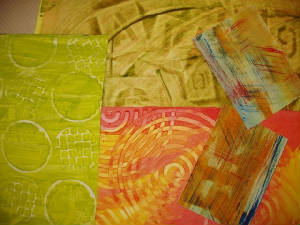 Assorted Paste Papers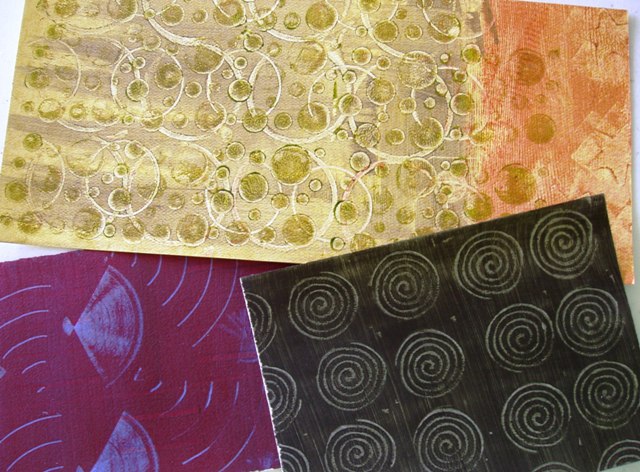 Paste Papers - stamping designs
Paste Papers Jackie Hefty NO FOOLIN'
A personal favorite, explore the freedom of expressing yourself making creative papers for collage, scrapbooking or as decorative papers for the book arts. Fun techniques, few limitations, many tools and stamps to play with are provided. Easy to follow up with more at home. Paper recommendations on supply list. (Just a little messy, bring a smock, it's akin to finger painting!) No experience required, may be repeated. Sat. April 1st, 1 - 4:30 $55/$15 materials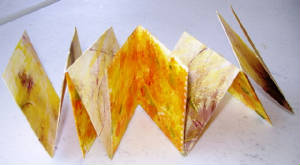 non adheasive meandering book
Suminagashi, Bookmaking & Letterpress sample
Meandering and Non-adhesive Books
No needles or sewing either! One sheet of paper can become a book with the correct folding, creasing and cutting. (Think paper dolls.) We will explore the possibilities of meandering books, accordion books with folded paper covers and a pocket accordion. Bring some decorative papers that you have made or purchased if you'd like, we will also make a few at the start of the afternoon.
Fri April 7, 1 - 5
$55/$10 materials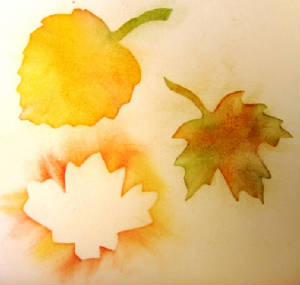 Pochoir - Individual Stencils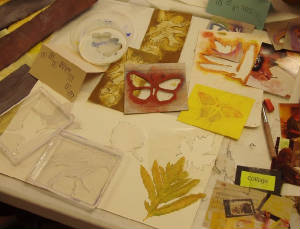 Stencil Making samples
Nature Journals Jackie Hefty Intergenerational
A great way to celebrate, Earth Day! Join us for the afternoon to create your personal Nature Journal here at Whispering Woodlands. Plenty of stamps, stencils, leaves and perhaps a few flowers or two. No experience necessary. Bring your enthusiasm. Create a simple book to house your thoughts, impressions, drawings and more. We will have different tables for different techniques. Great opportunity to share this with a young person in your life. Sat. April 22, 1 - 4 Adult $55/$7 materials Young person (7 - 16 yrs) $45/$7 materials Spend your morning planting a tree or taking a walk, but join us for the afternoon!
Click here for PDF of current program listing May on
Registration Form
For those who prefer, click below for a registration form to send with a check payment in the mail.
Click here to download PDF registration
Site Navigation