October 2019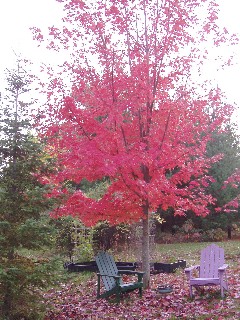 Whispering Woodlands Autumn Color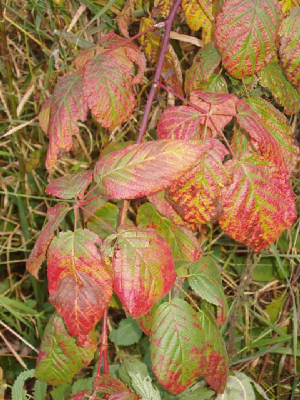 Current Workshop Offerings click here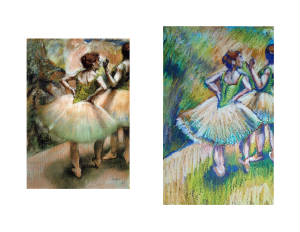 Think Like a Master - Degas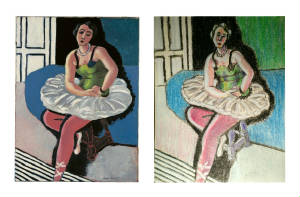 Think Like a Master - Matisse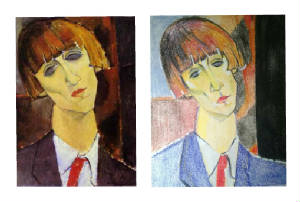 Paint Like a Master - Modigliano
Think Like a Master Edna Kunkel
In this class, you'll evaluate your choice of a master work and use your style to create a similar piece or portion of the piece in oil pastel, soft pastel, pastel pencils, colored pencils, charcoal, and PanPastels. We'll look at how to use digital and traditional methods to evaluate the master work and render it in loose, fun method that requires no previous art experience or takes your existing experience in a different direction. Sun. Oct. 13th, 10 a.m. - 4 p.m. $115/$5 materials
Think Like a Master Supply List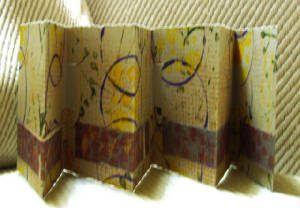 Woven Accordion Design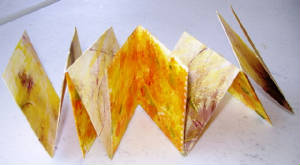 non adheasive meandering book
Suminagashi, Bookmaking & Letterpress sample
NON-ADHESIVE BOOK BINDING off Site Program, Held at Olbrich Gardens
No adhesive, needles, or sewing needed! One sheet of paper can become a book with the correct folding, creasing, and cutting. Explore the possibilities of meandering books, accordion books with folded paper covers, and a pocket accordion. Some supplies provided; a supply list will be provided.
Youth Ages Accepted: Ages 15 & up
Instructors: Jackie Hefty, Whispering Woodlands
Sunday, October 20, 1-4 p.m.
Registration Deadline: October 11
Cost: $87/$70 member | Course Number: 21-30
Registration Form
For those who prefer, click below for a registration form to send with a check payment in the mail.