November 2019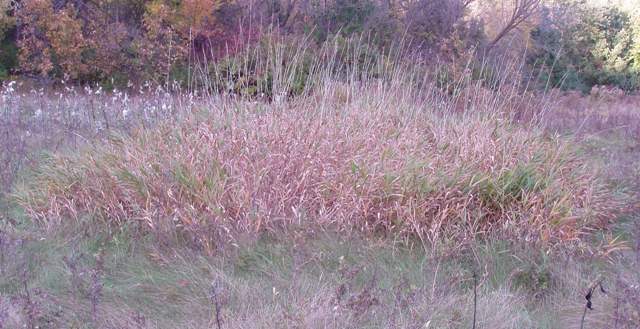 Taken At Whispering Woodlands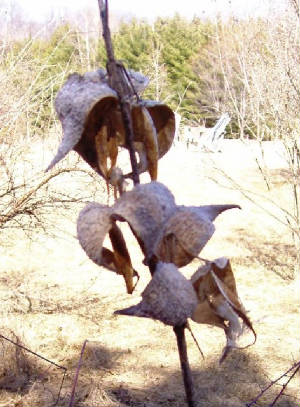 Taken At Whispering Woodlands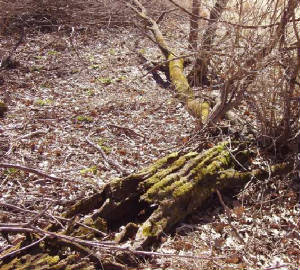 Taken At Whispering Woodlands
Current Workshop Offerings click here
My sincere appology. The email update sent on Aug 26 still had the old date of October for Pamela Paulsrud's Lifelines listed. My mistake, her program had been rescheduled for Sat./Sun. November 2nd & 3rd. I hope this has not caused any problems for you.
Lifelines Pamela Paulsrud
In this class, we will investigate and incorporate
the underpinnings of the hidden laws of nature,
sacred geometry - exploring these forms and
synthesizing the linear with the artistic
aspect of pattern and beauty.
Step by step we'll design a template
from which to springboard to create
a portfolio of our own unique expression.
A compass, straight edge and a variety
of tools for writing and calculating forms
will be paired with graphite, ink and watercolor.
Music, meditation, sound and silence
will accompany us as we wead our way
through a series of exercises exploring
the tempo and voice of our unique line
- story, script, gesture and mark -
developing flow - letting go of the familiar
long enough to greet the unexpected.
Pamela Paulsrud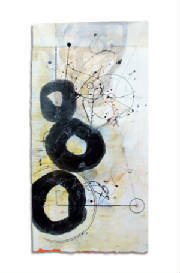 Pamela Paulsrud 5
Lifelines Pamela Paulsrud
Due to an un-anticipated surgery, Pam needs to reschedule this workshop.
The new dates are Saturday & Sunday, November 2nd and 3rd, 2019.
Please join me in wishing Pam a speedy recovery.
Sat. & Sun., November 2 & 3, 9:30 a.m. - 4:30 p.m. $325/$20 materials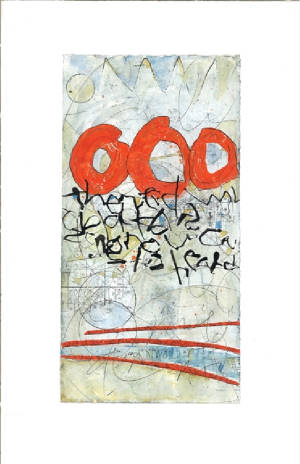 Pamela Paulsrud 3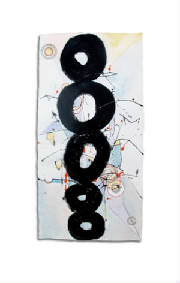 Pamela Paulsrud 2
Paired Needle Binding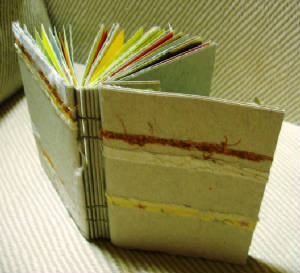 Handmade Paper Embedded Collage Cover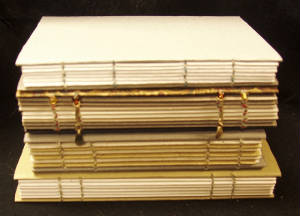 Paired Needle Bindings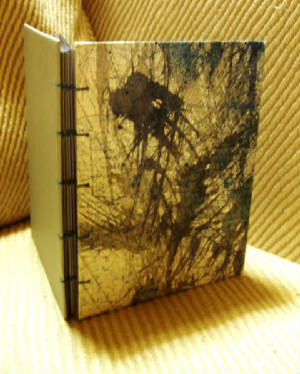 Paired Needle
Paired Needle Book Structure
It just sounds difficult, not really so hard, but it gives you bragging rights! You will be sure to impress your friends or family with your bookmaking skills when you show them this creation. An exposed stitching design on the spine of the book resembles a herringbone pattern. This book is designed to lie flat when open which allows for ease in drawing or writing. Makes a great gift! Previous book making is recommended, but not required. Minimal supplies are necessary to continue making beautiful books at home.
Sat. Nov 9, 1 - 4:30 p.m.
$70/$10 materials
Paired Needle Binding Supply List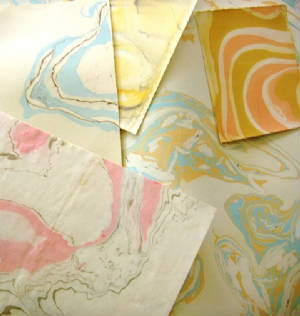 Suminagashi Samples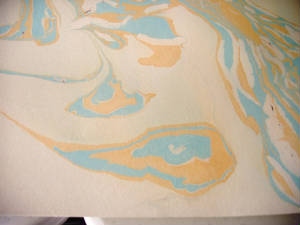 Suminagashi
SUMINAGASHI FLOATING INKS Off Site program, held at Olbrich Gardens
Suminagashi or "floating ink" is the process of marbling plain, thin Japanese paper with water and ink. Learn how to make this decorative paper technique that can be used in bookmaking, scrapbooking, journals, card making, and more. Minimal supplies are necessary, so it is easy for you make marbled paper at home. Some supplies provided; a supply list will be provided.
Youth Ages Accepted: Ages 15 & up
Instructor: Jackie Hefty, Whispering Woodlands
Sunday, November 17, 1-4 p.m.
Registration deadline: November 8
Cost: $87/$70 member | Course Number: 21-39
Current Workshop Offerings click here
Registration Form
For those who prefer, click below for a registration form to send with a check payment in the mail.
Click here to download PDF registration
Site Navigation