November 2018
Click Here for June - Nov workshop listing PDF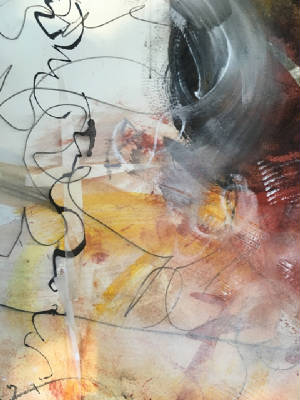 Paste Paper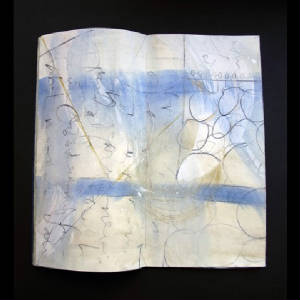 Untitled, Pam Paulsrud 1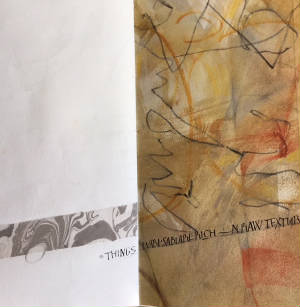 Wabi Sabi - Paste Paper & Suminagashi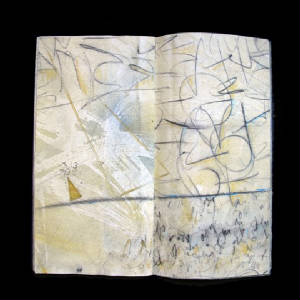 Pam Paulsrud Untitled 2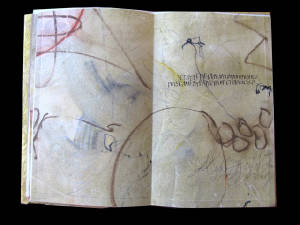 Rosie Kelly 2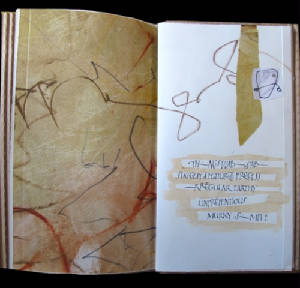 Rosie Kelly
Wabi Sabi Rosie Kelly & Pamela Paulsrud
This spring and fall, the focus at Whispering Woodlands with Rosie Kelly and Pamela Paulsrud will be on Wabi-Sabi, the Eastern aesthetic centered on the acceptance of transience and imperfection. What better place and time than the northern woodlands to entrain our bodies to the healing frequencies and harmonies of nature? What better place to immerse yourself in the early summer beauty or autumn's glory, while sharing in an appreciation of cosmic order?
Meditative exercises and the observance of new and old growth will inspire journaling and painting. Observation of sound and silence, color and form will inform pages as they layer with a variety of materials and processes.
Without preconceived ideas, we will explore the kind of beauty we are most deeply drawn to.
Author Leonard Koren says: "Beauty is a complex of exciting, pleasurable sensations primarily emanating from things that make us feel more alive and connected to the world. Often these feelings are accompanied by a compelling sense of truth, goodness and love."
Two projects/structures will be developed incorporating Wabi-Sabi elements.
Suggested reading: Leonard Koren's book, Wabi-Sabi for Artists, Designers, Poets & Philosophers and Wabi-Sabi: Further Thoughts by Leonard Koren (Mar 17, 2015)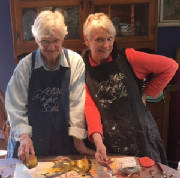 Pam -n- Rosie Team
Sat. Nov. 3rd, and Sun. Nov. 4th
9:30 a.m. - 4 p.m. $295/$15 materials fee
Please note:
The workshop has been reduced to two days
rather than three.
Updated (5/15/18)
There will be a limited number of participants for each workshop.
Off Site Program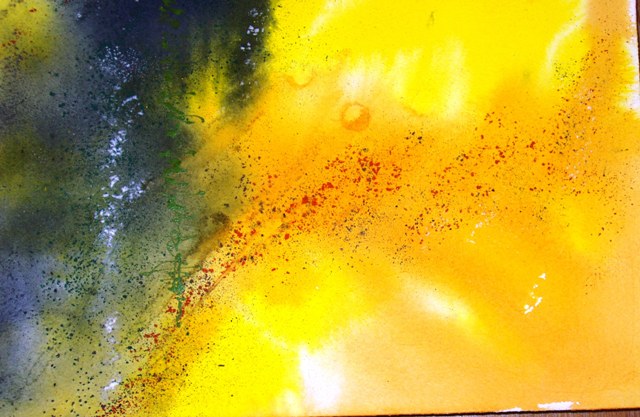 Flowing Abstractions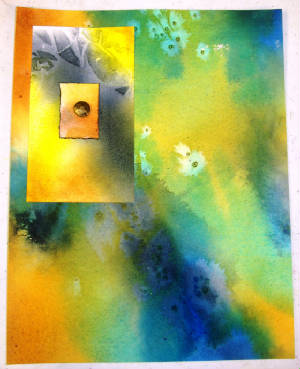 Flowing Abstractions
Free Flow Abstractions Sunday, Nov 18, 10 a.m.-4 p.m. Held at Olbrich Gardens
Using Sumi ink, walnut ink, watercolors, acrylic inks and water, flowing colors create the foundation for your personal mixed media interpretation in this workshop. A variety of new or familiar textures and techniques will be demonstrated and explored. These explorations will provide you with several unique abstract works, along with opportunities to selectively cut and paste pieces together. Some supplies included; a supply list provided. Each attendee in an adult/youth pair pays the registration fee. Youth Ages: 15 years and up w/ an adult Registration deadline: November 9
Course Number: 21-47 $110 per person http://www.olbrich.org/education/classes.cfm#workshops 608- 246-4550
November is a ways off, we are not finished with program listings
...MORE TO COME...
Registration Form
For those who prefer, click below for a registration form to send with a check payment in the mail.
Click here to download PDF registration
Site Navigation