May 2019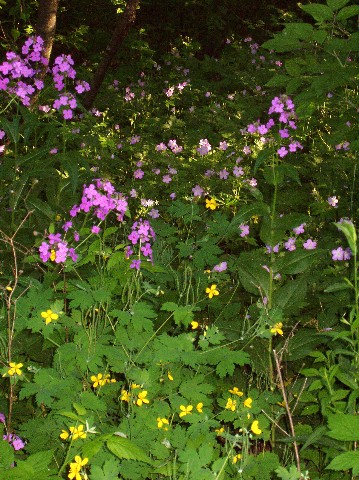 Spring Woodlands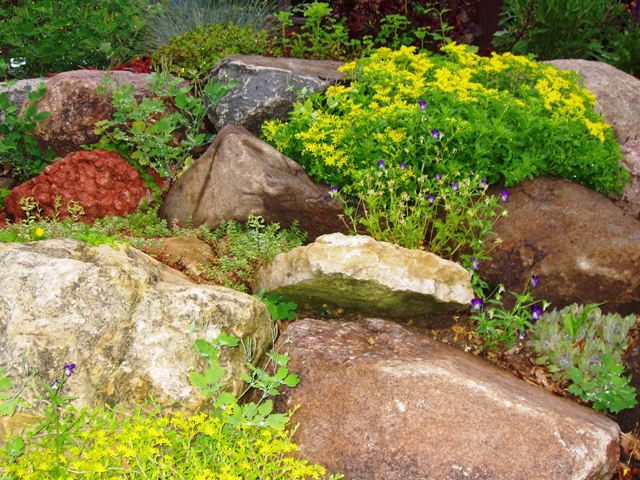 Please Note: Unexpected Date Change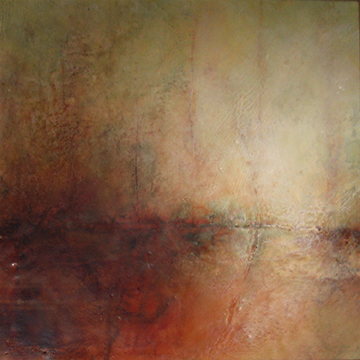 Last Light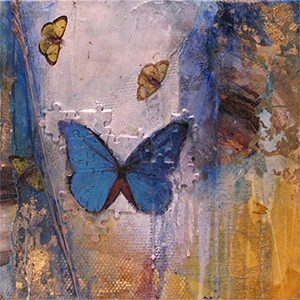 Caught in the Wind
Encaustic Workshop Bobbette Rose
Explore the beauty and creative possibilities of hot wax in this 1-day workshop. The encaustic process offers endless possibilities for personal expression. We will cover a variety of techniques including how to build translucent layers, fuse and create textures. Open to those new to encaustic and those looking to expand on their techniques. This is a fun and dynamic workshop with plenty of hands-on time. max: 8 students

New Date ! Saturday, August 17th, 10am - 4:30pm $130/$20 materials New Date!
Student Supply List PDF see below
Materials Fee includes the wax medium, basic brushes, paints, pigments, linseed oil, 2 boards to work on and a variety of papers and items to collage with.
Reminder, this is for new date of Saturday August 17.
Encaustic Workshop Supply List

retina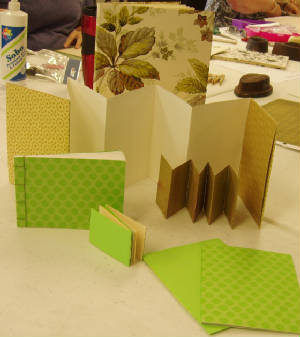 Basic Bookmaking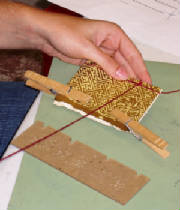 Basic Bookmaking
Bookmaking - Crash Course or Refresher Jackie Hefty

Learn the basics of bookmaking as you develop a portfolio of book structures to use for journals, gifts, and more. Explore various ideas, materials, and structures while learning basic sewing and gluing techniques. Develop a foundation for more advanced book structures through this 2-week workshop. All supplies provided. No experience necessary. Ages 15 and up Wednesdays, May 8 & 22, 6-9 p.m. $110
Change of location! This will be taking place at Whispering Woodlands.
Feel free to bring some of your own tools if you have them, everything is supplied no need to go out to purchase, just bring what you want if you have them.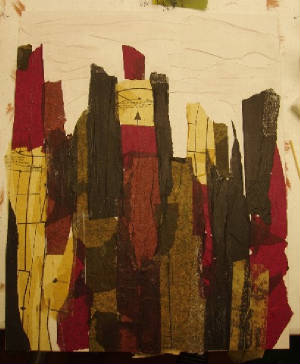 student work in progress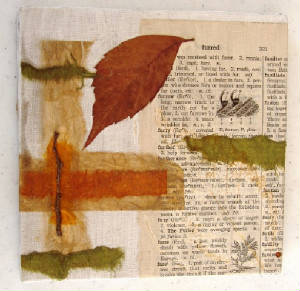 samples
Collage: Fun & Freedom Jackie Hefty
Papers, paint, glue and space to spread out. What better ingredients for fun. Utilizing the elements of design, add some texture, sprinkle some contrasting or harmonious color, add a little tension or perhaps a soothing flow, highlight with a metallic, and you are good to go. If only. . . You are invited to come, explore, play and relax. Small little jewels or large wall statements, what is your comfort level? Fri. May 10, 11 a.m. - 4 p.m. $90/$15 materials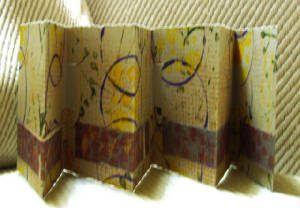 Woven Accordion Design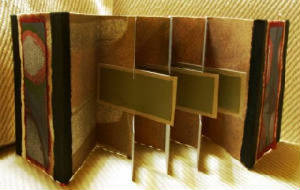 Flag Book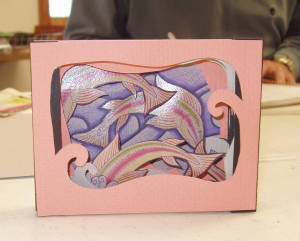 Tunnel Book - Student work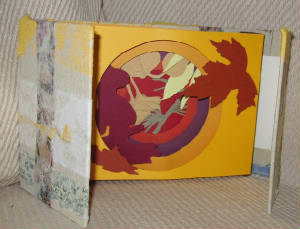 Tunnel Book
Variations on the Accordion
Versatile and adaptable, concertina or accordion style book structures lend themselves to so much more. We will 'play' with and investigate variations using these structures. A style or structure that can be woven together, layered as a tunnel book, sewn as a coptic, and more. The linear progression of a story line or imagery is favored by adults and children alike, yet it can be appreciated for the simple alluring structural design alone. Paper choices/options will be provided upon registration. Previous bookmaking experience recommended, no specialized tools required to continue your 'play' at home. If you already have any of the items in the Basic Tool Kit, please bring. Sat. May 11, 1 - 4 p.m. $75/$10 materials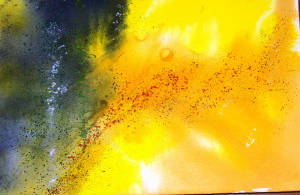 Let It Flow MM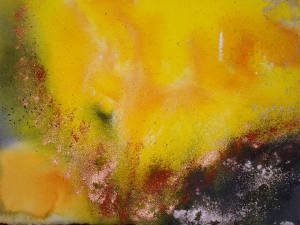 Let It Flow MM
Free Flow Abstractions Mixed Media Jackie Hefty
Shake it Up - Flowing colors; loose, natural, and/or organic create the foundation for your personal interpretation of mixed media. Add a variety of new or familiar techniques to make it your own. You will be encouraged to explore additional combinations and alterations throughout the workshop. These explorations will provide you with several unique and individual abstract works along with opportunities to selectively cut & paste pieces together. Thurs. May 16, 11 a.m. - 4 p.m. $95/$15 materials
Fabric Paper Sample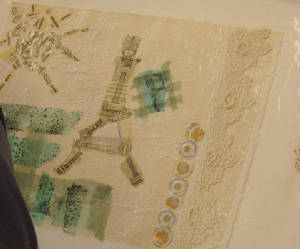 Fabric Paper Student Work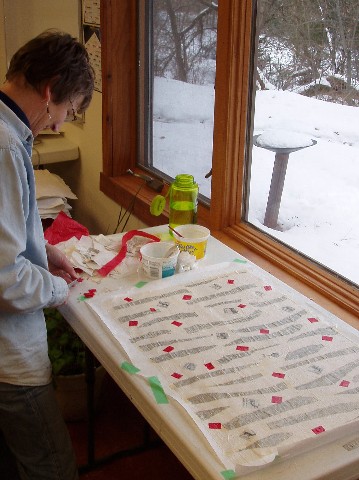 fabric papers
Fabric Papers
A little bit of this, a little bit of that; Fabric Papers! Come and play - we will have the supplies necessary for this technique for you to explore. Fees cover most consumable materials but you are encouraged to bring a few of your own. Recommendations are available on supply list. Sat. May 18, 1 - 4 p.m. $65/$15 materials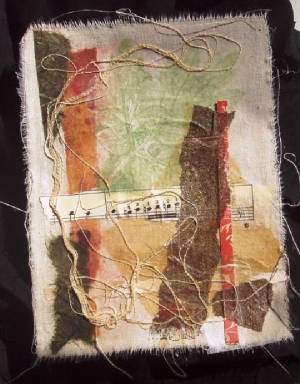 Fabric Paper sample
Just Added...
More Fabric Papers Jackie Hefty
Fabric Papers! Come and play - we will have the supplies necessary for this technique for you to explore. Now that you know what works, what you like, come and further you exploration, you are encouraged to bring along personal papers to add to the mix. Recommendations are available on supply list. Sun. May 19, 1 - 4 p.m. $50/$10
You may consider registration for both Sat/Sun. May 18 & 19, $105/$20 materials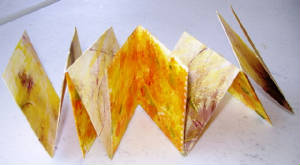 non adheasive meandering book
Suminagashi, Bookmaking & Letterpress sample
Meandering & Non-Adhesive Bookstructures Jackie Hefty
No needles or sewing either! One sheet of paper can become a book with the correct folding, creasing and cutting. (Think paper dolls.) We will explore the possibilities of meandering books, accordion books with folded paper covers and a pocket accordion. Bring some of your own decorative papers that you made in a previous class if you'd like or those commercially available.
Fri. May 24, 1 - 4 p.m. $65/$15 materials
Paired Needle Binding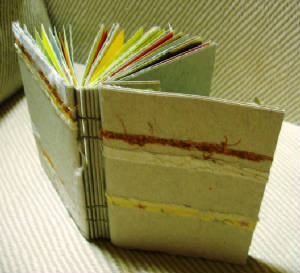 Handmade Paper Embedded Collage Cover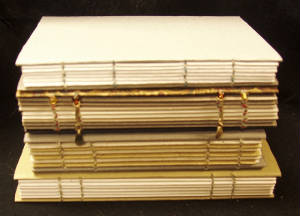 Paired Needle Bindings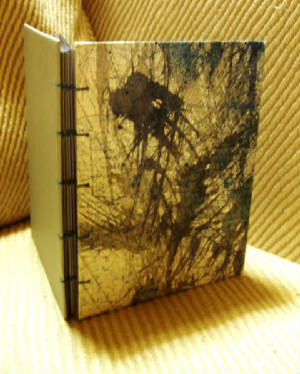 Paired Needle
Paired Needle
It just sounds difficult, not really so hard, but it gives you bragging rights! You will be sure to impress your friends or family with your bookmaking skills when you show them this creation. An exposed stitching design on the spine of the book resembles a herringbone pattern. This book is designed to lie flat when open which allows for ease in drawing or writing. Makes a great gift! Previous book making is recommended, but not required. Minimal supplies are necessary to continue making beautiful books at home.
Thurs. May 30, 12:30 - 4:30 p.m.
$ 70/$15 materials
Paired Needle Binding Supply List
Current Workshop Offerings click here
End of May - Oct. PDF of listings as of May 18th