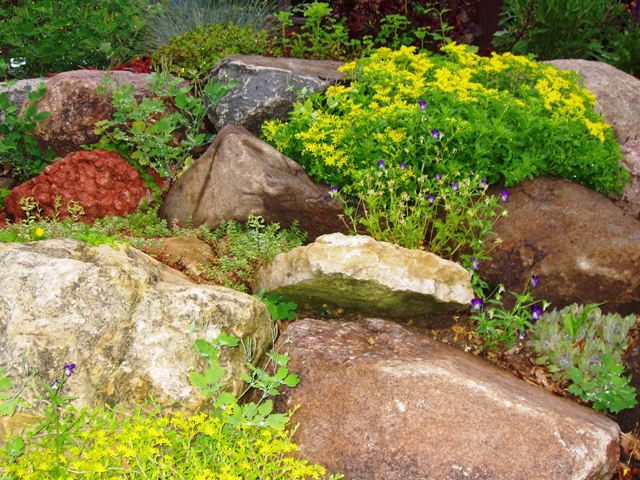 Scenery
August 2017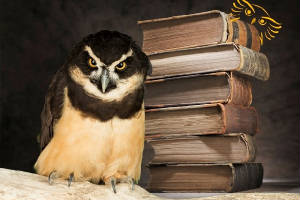 Oakly: Spectaled Owl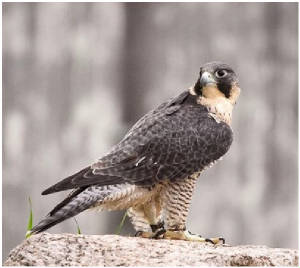 Catelyn, Peregrine Falcon
Birds of Prey Art Class Jonathan Wilde
Enjoy a day of art lessons in a natural and creative atmosphere instructed by wildlife artist Jon Wilde. Students will have the opportunity to draw or paint two of Hoo's Woods education raptors; Oakley a Spectacled Owl and Catelyn a Peregrine Falcon. The focus of this workshop will be as much about understanding how feathers "fit" a bird as well as ways to realistically portray these birds. Students are encouraged to bring their medium of choice; drawing (graphite, colored pencil, charcoal, pastel) or painting (acrylic, oil, watercolor), appropriate drawing papers, or canvas and necessary accompanying supplies as preferred.
Jon Wilde is a native of Southern Wisconsin and has been painting birds full time for 47 years. For 43 of those years he has been a licensed falconer. His work is exhibited in some of Wisconsin's best gallery's and is in numerous public and private collections.
The day will also include a program presented by Dianne Moller, director of Hoo's Woods. Participants will learn about their natural history, breeding, habitat and behaviors. Sat. Aug 5, 10 - 3:30 $150.
***Proceeds to benefit the care of our education birds.***
Register via Pay Pal directly below or via U.S. Postal Service, including the Registration Form (PDF) found at the bottom of the page.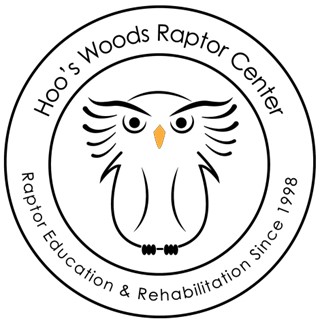 Hoo's Woods Fund Raiser & Collaboration
Hoo's Woods Raptor Center
P.O. Box 21
Milton WI 53563
608-883-2795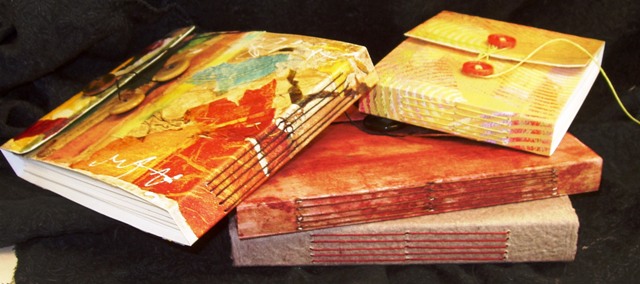 Variations on Lotus Journal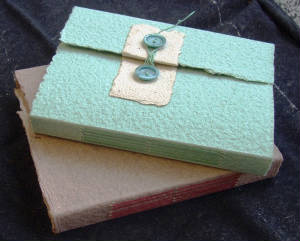 Variations on Lotus Journal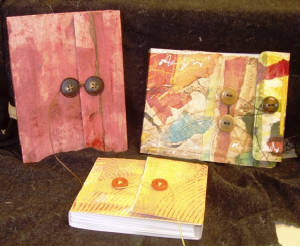 Variations on Lotus Journal
Paper Wrap Journal (Lotus Journal) Jackie Hefty
This binding features an exposed stitch on the spine and a paired button closure. Using a variation on the butterfly stitch allows for a quick 'easy' sewing. Choose a thick heavy handmade paper, a sturdy weight printmaking paper, or 140# Watercolor paper for a cover and plan on 5 signatures of your choice of text papers. Cover papers may be collaged, decorated or plain.
We will score -n- fold papers, punch holes and sew. A plethora of beads will be available for embellishing as desired.
Sat, Aug 12, 1 - 4:30 $65/$7 materials
Paper Wrap (Lotus) Journal Supply List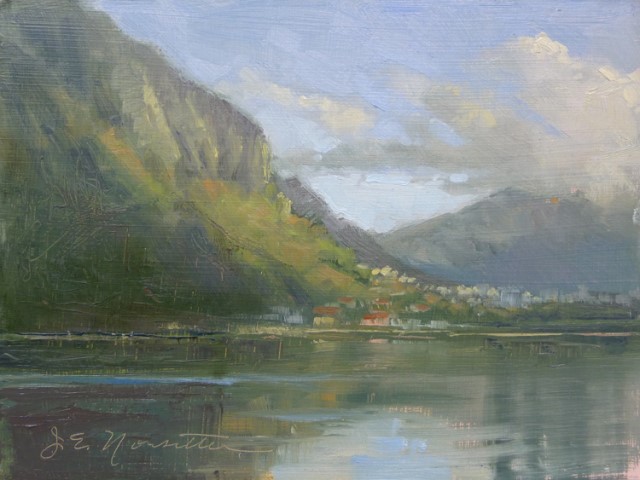 Oct 10, 2016 from Balcony
Afternoon & Evening Light: Plein Air in Oils Jan Norsetter
Experience oil painting in the mid-afternoon and early evening light, take note of the lights' effect on your work. Join Jan for this two day plein air class, she has planned a couple longer demos that will provide the opportunity to watch both the preliminary stages and her further development of the paintings. Share in the discussions of subject matter, composition, light, hard and soft edges, editing, and color. Anticipate working on at least 2 smallish (5x7", 6x8", 8x10", 9x12") paintings per day - as we will be in afternoon/evening light and the lighting can change substantially, unless it is completely overcast. Sat Aug 19 & Sun Aug 20, 2 p.m. - 8 p.m. $230
Plein Air in Oils Norsetter '17 Supply List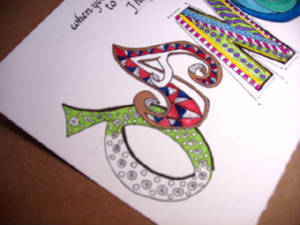 Playful Letters sample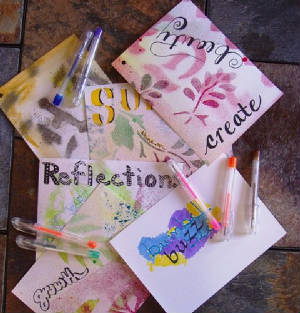 Playful Letters assorted techniques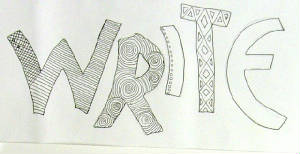 Playful Letters needing to be finished and color added.
Off Site Offerings
Playful Letters
Tuesday, August 22, 6 - 8:30 p.m. Held at Olbrich Gardens
608- 246-4550
Click here for PDF Whispering Woodlands Program Listing Aug - Dec
Registration Form
For those who prefer, click below for a registration form to send with a check payment in the mail.
Click here to download PDF registration
Site Navigation